Is creating and launching an online course on your to-do list?
Has it been there for a while?
Are you ready to finally get it freaking done!
Or maybe you already HAVE an online course, but let's be honest it probably hasn't had your full attention in a while (that first launch kinda fizzled, and it's been on the "fix it later" pile ever since)
…and its definitely not getting you the regular, reliable and consistent sales that you really hoped for.

So, are you ready to change all that?

To make 2021 the year you get out of your own way and create a way to make more regular, reliable revenue for your business (with waaay less hustle than 1:1 work?)

Yes? Awesome!

In that case, I have created a small list (ok, it's not that small), of all the things you NEED to really make it happen, right here!
1 – You need to be OK being a learner
This is a big one, you are probably used to being pretty competent at most things you do, so learning anything new is going to feel uncomfortable. 
Possibly even scary.
But it's necessary, and remember you have learned lots of "scary" things before (remember the first time you got behind the wheel of a car?). 
The key is to keep going, don't get scared off because you are not used to being in the "learning" phase anymore. And you'll be amazed how quickly those scary things become second nature!
2 – You need to have realistic expectations 
OK, I am not here to shit on your big, audacious goals. But the key to not disappointing yourself (and then throwing in the towel because you think you are no good), is to actually have realistic expectations. 
And of course, if you have never done anything like this before, or don't know someone who has who is prepared to be real with you…
…it can be hard to know WHAT to expect. 
So you just pull a number from the air that feels exciting and call that your goal, and then when you don't achieve you think you've actually failed.

When in reality, you could have actually done really, really well (you just didn't know what doing well even looked like, because you didn't know what to really expect)

PS – That is why I created this free online course success calculator btw, so you can see just how quickly your course can and should grow! 
3 – You need to be in it for the long game
This goes hand in hand with number #2, but a big part of knowing what to expect also relates to knowing HOW LONG these things really take.
Now according to most people trying to sell you something on Instagram, it should happen overnight, or in a few weeks, right? Your first launch should kill it out of the gate.
But that is rarely what actually happens. 
Most online courses (and yes, this includes the ones that go on to make 6 and 7-figures in the not too distant future), do NOT make 6 figures in their first launch. They DO stuff quite a few things up.

But they know that putting in the time to create their online course properly, to grow, to learn and to perfect both it and how it is marketed, will take some time. 
But that it's time well spent, because 6, 12, 24-months from now, it will be such an amazing and profitable asset to them, but only if they created it right in the first place.
4 – You need a plan… a real one
Guessing and google will only get you so far and trying to "funnel hack" the people you admire will get you even less than that.
In order for anything in your business to succeed, you need a plan (one that is based on real experience and designed to help you get to where YOU want to go), and you need to stick to it. 
5 – You need to invest in the right tech
Plain and simple, trying to scrimp on cheap or free options here is going to cost you in the end. 
It's time to put on your big girl pants and get the right tools for the job. 
This is a business, there are expenses. 
But in reality, you can have all the tech you need to run your business (that includes website hosting, email service, page builders, payment gateways and online course software) for around $100 a month.

And when it comes to investing in a business, one that you want to help you make 6-figures plus a year… trust me when I tell you that is CHEAP!
And PS, my recommended stack for people getting started is: Active Campaign or Convertkit (email), Showit or Squarespace (website, blog + page builder), Thinkific or Kajabi (online courseware). 
6 – You need to know your dream client… in an almost stalker-like way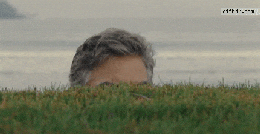 This probably should be #1, but if you want to succeed, you need to help other people to solve a problem. And to be able to do that really well (in a way that makes people happy to pay you for the privilege as well), you need to know that client like they are your best friend. 
You need to know their hopes, fears and dreams. 
You need to know what shits them about their life… and what they high-five themself for. 
You need to know the things they secretly yearn for but are too scared to voice out loud.

You need to know if they are a black with two sugars, or an almond milk mocha kinda person. 
Got it?
7 – … AND you need to be excited about helping them
Seriously, if you are just doing this to make some extra cash, and you are looking for a "quick way to make money", in case you didn't notice from the points above, this ain't it.

Yes, you can and should make excellent money when you create the RIGHT offer, and set it up and sell it in the RIGHT way. 
And yes, it should free up your time and allow you to "make money in your sleep". 
But it will take some hustle on your part, actually quite a bit… and if you don't even like the people and the problem you are solving, you are not going to end up very happy, so what's the point, right?
8 – You need to get over yourself… #sorrynotsorry
Sorry to be harsh, but you my friend, as amazing and sparkly and talented as you are, you are NOT a special snowflake.

You just aren't.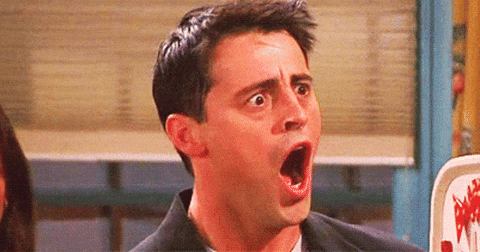 Things that work for other people WILL work for you when you do them right.
Things that other people have had to invest time and money in creating and figuring out, you will have to invest in as well. 
And the same goes for the things that trip up other people, they will probably trip you up as well. 
And the best way to avoid all that is to make sure you have someone who knows their shit guiding you along the way. 
9 – You need to create something of value (and charge accordingly)
Once you know your market, and know them so intimately it's getting almost stalker-like. 
You need to create something really valuable for them, and create something that they are going to be happy to pay at least $500 to be a part of (preferably closer to $1000+ but it depends on your market).

The days of becoming a millionaire by selling thousands of $97 programs.. or worse $20 eBooks… are DEAD (they were barely alive even 5 years ago). 
And unless you already have 100,000+ die-hard followers, aiming for that is going to send you broke.
It's WAY better to create something that is actually really valuable, and priced accordingly… and aim to serve a select group of awesome people really well. 
That's the best way to be profitable + the best way to grow, bar none.
And it doesn't take anywhere near as long to make happen!
10 – You need 3-6 months of obsessive single focus to move the needle
Are you sick of jumping from strategy to strategy? 
Because that is the fastest way to slow growth around.
👉 If you want to see just exactly what you can achieve in just 6-months when you get single-focused, find a plan and stick to it, then click here.
11 – You need to get some help
Yes, you probably could figure most things out yourself, you're clever, I get it.
But it will take you longer. 
Much longer. 
Probably YEARS longer.
It just will.
You know that right?
And that actually ends up costing you money, because it means you business is going to stay stuck right where it is much longer too. 
So just get some help ok!
Find someone you resonate with, who has a business you love, and hand them your damn credit card to help you get that too!
👉 Or click here if you'd like my help with making it happen for you!

12 – You need to stop looking for easy, and start focusing on simple. 
Easy is bullshit.
There I said it.

Stop looking for it to be easy, because creating a 6 or 7 figure business is NOT easy. 
If it was there would be no employees to run our businesses because everyone would be a millionaire!

But it is possible, and just because it isn't EASY, doesn't mean it needs to be crazy hard either. 
The key here is to look for and focus on the proven and the simple, that is usually what works best (it does for my clients and students anyway).
13 – You need a support network
No business is an island. You need mentors, peers and cheerleaders to help guide you, advise you and talk you off the ledge some days as well.
If you don't have them already, then make it your mission to join a mastermind, a group coaching program and get yourself to as many events as you can until you do!
14 – You need to focus on creating assets.. Not just more work!  
How did I get so far down this list without including this one?

This is going to change so much for you!
If when you start making plans for your business, you start to think about how you can create assets rather than just creating more work for yourself.

Assets = ease (not EASY, but ease).
And when you have an online course that sells like hotcakes, and a list that grows on its own, and a simple evergreen funnel that makes you sales every week. 
All of those are assets, things that help you to earn more, to add value, again and again for as long as you have them.
15 – You need to check out this calculator… 
If you have read this far, and you have been nodding along at all, even slightly, then you NEED to check out this calculator I have created for you
… which shows you exactly the impact that adding a new online course will have on your business right now (plus just exactly how quickly – and how – you can scale it up to 6-figures and beyond).
It's epic, very nerdy and you'll love it I promise!
16… AND you need to apply for the eCourse Empire accelerator program. 
And when you are done with all that, and you are ready to make this all happen, then click here and apply to join us inside the eCourse Empire accelerator program (next intake is open right now!), and let's make this all happen for you!