TUNE-IN: APPLE PODCASTS | SPOTIFY | GOOGLE PLAY
Things You'll Learn in this Episode of Doing it Online:
3 ways to know you're ready to build funnels and uplevel your business…

Why your clients might be losing money right now…

Your next step for creating amazing funnels if you decide that's for you…
This may sound cheesy, but I feel like I've got a mission… 
And that is to help hundreds (if not thousands) of amazing humans make a bigger impact in the world, by freeing them up from their sales and marketing so they can do what they were meant to do…
For most people, that isn't sales and marketing. It's using their expertise, and talent and passion out there in the world, and making a difference in other people's lives.
And the thing that both helps people focus on their impact, rather than worrying about their sales…?
Funnels. 
And so the thing that helps me accomplish my mission?
Funnels.
It all comes back to funnels. 
But I can't complete my mission alone. I need a nerdy army. 
Not just people who can throw the basics of a funnel together, but people who know the ins and outs of the strategies behind the different funnels. People who know what is and isn't working in the current marketing space…
People who know the intricacies of the different funnel builds and platforms…
And who love creating amazing results for their clients. 
Of course, I'm talking about Funnel Pros. 
So, if you've wondered if funnel-building is right for you and if it will help you grow your business, and get you where you're wanting to go, then I've got 3 simple ways to know for sure.
Let's run through them now…
#1 – You're already working with people who need and want funnels…
Firstly, a very clear indicator of whether or not moving forward with funnel-building is right for you, is if you're already working with people who need funnels. 
Whatever you offer right now, as a Marketing Servicepreneur, whether you're designing and building websites, crafting ads, emails or content…
If you have clients that are selling an offer online, then they are going to need and want a funnel.
If they don't have a funnel yet? (Or a funnel that's working really well!) Then it's kind of like setting cash on fire. They're losing money. 
They need a funnel. 
And it can't just be any old funnel. It has to match their offer, their business etc. 
So, just imagine if you could take it a step further beyond what you're already doing (knowing you already work together well) and build a funnel for them? The impact on their business would be huge!
It's almost mean for you not to do it. 
#2 – You really love this stuff (new tech, new strategies etc)
The second (simple but significant) way to know if you're ready to add funnel-building to your list of services is to ask yourself…
…Are you nerdy for tech? 
If you love tech, and get excited about new features from your favourite tech companies (and yes, if this is you, you'll have favourites)…
…Then you'd be crazy not to look at funnel-building. 
It's one of the funnest, nerdiest things you could do. And be paid (damn well) for it. 
#3 – You're ready to take the next step in your business…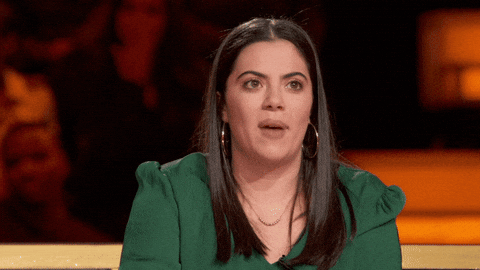 And the third way to know if you should add funnel-building to your services, is if you feel ready to take your business to the next level. 
Because becoming a strategic advisor in funnel-building space is a big step up. This isn't just about adding another bullet point to your info pack that you send out to prospective clients. 
Yes, it means you can increase your prices. But you have to have the skills and the confidence to back those price rises up. 
And I'm not just talking about a few extra dollars. Most of our recent Funnel Pro graduates were able to at least double their prices. In fact, Jenn, doubled her original price and took that to her client who then came back and said she would happily pay double for that service because it was just so valuable…
Can you imagine doubling your prices now, and then doubling them again? 
Now, this is where I want you to go and listen to the full episode because I dive into this a lot more, around imposter syndrome and the internal stuff that can come up when you're upleveling in your business. 
I don't want that to be what holds you back. 
Your Next Steps…
If this all sounds like you and you're keen to learn how to get started creating amazing funnels, then make sure you grab your free seat to our Funnel Pro Bootcamp. 
It's a 3-Day Video Workshop, value-packed trainings to help you get more clients (on autopilot), build million dollar funnels, and create the highly profitable, stress-free business you daydream about. 
Day 1 kicks off April 20th, Aussie time and we'll be going through the 3 most expensive and embarrassing mistakes people make when they build funnels…
PLUS! How to actually package up your offers so you can stand out and even double your prices while still delighting your clients… 
…And lots more. 
Grab your FREE seat to the Funnel Pro Bootcamp now.