TUNE-IN: APPLE PODCASTS | SPOTIFY | GOOGLE PLAY
Things You'll Learn in this Episode of Doing it Online:
The breakdown of both the Self-Liquidating Offer and Tripwire: who they're for, when to use them, their objectives…

The pros and cons of both…

My recommendation for either SLO or Tripwire… (I share my fave option!)
I think it's time for a good old fashioned smackdown. But the nerdy kind, not the violent kind. 
Our opponents: the Self Liquidating Offer and the Tripwire. 
See, I've had a lot of questions recently about whether I prefer (and would recommend) either a Self-Liquidating Offer (SLO) or a Tripwire… 
Now, let's be clear: they are BOTH a type of 'Mini-But-Mighty' offer. (Which is the term we use here at Hello Funnels for this kind of marketing strategy).  And at first glance, their objective appears very similar: 
To make your marketing pay for itself (so you can invest even more in your marketing and grow faster without the stress!)
But, there are differences…
So! Who are they for? When is the best time to use them? How do you implement them (correctly)? 
Let's break it all down now…
SLO vs Tripwire
Strategy #1: Self Liquidating Offers (SLOs)
They've got a fancy name but you've seen them everywhere. They're a low-ticket offer, usually under the $30 mark and they're promoted to cold traffic. 
These little offers sit at the top of the funnel and they're a kind of opt-in, but a paid one, rather than a freebie. 
Usually, they have an order bump or upsell connected to the offer as well, which helps to increase the average cart value. Which in turn helps to increase the chances of return on investment and maybe even add a little profit, so you can scale and grow your ads from there. 
The upside:
One of the things we love about SLOs is that they're one of the quickest and easiest offers to get set up and tested. Like, seriously, SO fast. Bigger offers or challenges can take a lot longer to get stats and data coming through, but with these mini offers, you can get results so quickly!
And actually, we heart SLOs so much we created a whole other project around them, called Funnel Fuel, which we recently made exclusive to our eCourse Empire students. (And they can go through the whole thing from scratch to selling in 5 days.)
So, they're fast and they're amazingly powerful. 
Because the best part of this strategy? The quality of the leads you'll get. They're not tyre-kickers or freebie-seekers, but buyers. They're serious about taking action and getting results, and because they've already purchased from you once, they're far more likely to purchase from you again at your launch. (We've seen it happen over and over again!)
Honestly, this mini offer is the missing piece to a lot of businesses and their funnels. 
The downside:
Yes, I love them, but I also like to keep things real around here.

So, the downsides? 
Firstly, you have to get your offer right. Non negotiable. And there's an art (nerdy science?) to that which is why we dedicated a huge chunk of our program to help people to figure out exactly what that offer is going to be… and make it something that's a super "Hells YESS!" to cold traffic… (It takes something extra special for someone who's never heard of you before to see value in the offer and trust you enough to hand their hard-earned dollars over…)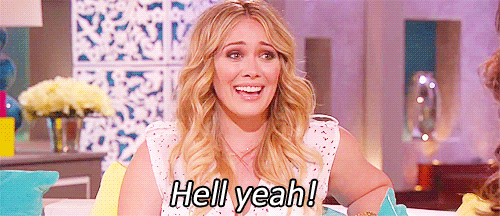 You need the secret sauce there. No doubt about that. 
Secondly, the Facebook ads. They can be tricky AF. 
Which is why we normally recommend the SLO to people who have already dabbled in Facebook ads or are happy to spend a couple of weeks having a play. 
If you want to just slap up your offer and leave it there, this is not for you. Again, there's an art (super nerdy science?) to it… 
And I've sadly seen many people go out there and try to muddle it together on their own and it's been a disaster. So they've written off this strategy altogether, when really, they were just missing some information… 
So if you definitely don't feel confident to go and do those two things on your own, that's exactly why we created the Funnel Fuel program. 
Strategy #2: Tripwire
The tripwire is a different (but still nerdy) beast. 
You've probably seen these around too, you just might not have known it.

A tripwire is an offer that shows after someone has opted in. 
So, someone has seen your killer freebie opt-in, they submit their details and then instead of being directed to a 'Thank You!' page, they're directed to a page which says something like "Before we show up in your inbox with your goodies, we've got a limited time offer for you!" (And again, these offers are usually under the $30 mark too.) 
So which one is right for your business? 
Well that really comes down to a few key questions…

Where is my business at right now?
What do I have more of?
I go through a bit of a self-audit in the episode that you can walk yourself through to see which one of these two powerful strategies is right for where you're at in business right now. 
Fuel your funnel…
And if you want to learn HOW to create BOTH Of these amazing marketing assets for your business in just 5-days? 
We show you exactly how inside our Funnel Fuel program…
Now normally, this is JUST for eCourse Empire clients, but we are going to be running a special round of Funnel Fuel very soon!

And yes, of course, we've sweetened the deal with some amazing discounts and bonuses… But ONLY to the clever cats who jump in now and join the VIP Waitlist (And yes, this is the ONLY way to join Funnel Fuel, it's normally JUST for our eCourse Empire crew ) 
This includes..

A

crazy-amazing discount of $500 off! (Plus, the very first person to join when the VIP doors open, wins a $500 voucher and the course cost back!

Over $1200 of other business-boosting bonuses. (You can't get this deal anywhere else!)

AND you'll also get

30-days of eCourse Empire for FREE!

Normally w

orth $299, but actually it's priceless because you get…
2-3 LIVE weekly hot seat calls in small groups with Kate or an expert in Facebook Ads, Copywriting, Strategy, Social Media or Tech…

Our step-by-step 12 month scaling plan, customised for you + your businesses…




Continued access to our thriving Slack group where you can ask all your Q's and we'll deep-dive with you…

Access to 5 of our best selling business-boosting courses, worth a combined total of $6985! 

And…you'll spend that whole year feeling supported + connected with our amazing community of kick-ass course-creators, all building their empires along with you!
BUT this amazing opportunity is ONLY for people who are ON the Funnel Fuel waitlist!!
So, quick!! Skedaddle!
>>> Click here to be a part of the waitlist gang! <<<
Doors open (for just 48hrs!) 7AM Nov 24th (AEST) which is Noon, Nov 3rd PDT!