TUNE-IN: APPLE PODCASTS | SPOTIFY | GOOGLE PLAY
We're talking nerdy. My favourite thing to do. More specifically, we're talking funnels. I'm going to geek out with you and share my three favourite funnels. (Yes, there's more than one.)
I don't think you realise how much I actually hold back. I could totally talk to you about funnels every single week. But I don't. I spare you. But this week, we're going there. 
It's for your own good. 
I want to share my 3 favourite funnels, the purpose they serve in your business and how you can know which one is right for you. 
Things you'll learn in this episode of Doing It Online
My three fave funnels you need in order to create an ecosystem in your business.

The purpose they each serve in your business and how you can know which one is right for you.
Most people think that funnels only serve one purpose — to make more sales. But actually, this isn't the case. And if you have an online business there are actually three different types of funnels you need. Don't panic – you don't have to set them all up at once! But when you do have them all up and running it becomes this incredible ecosystem.
As one grows then the next one grows and it comes around and around again. If you're a nerd like me, it's quite a beautiful thing to watch. 
So let's get nerdy…
Fave funnel number one — your core funnel
Ok so this one is what people typically think of when they think about funnels and it's what I call a core funnel. There are heaps of different types of core funnels —  application funnels, webinar funnels etc and we go through each of these in the eCourse Empire program. 
But for now, what you need to know is that the purpose of this funnel isn't *just* to make sales, it's actually to make *enough* sales on autopilot every single month, reliably. Its main purpose is to remove the stress, so you don't have to worry about how you're going to pay the bill each month. 
So this funnel should be making enough revenue to cover your Financial Freedom Checkpoint. What's your Financial Freedom Checkpoint? Glad you asked!
To find your Financial Freedom Checkpoint (FFC) you need to add up all the expenses in your business, including paying yourself a salary (not your dream salary, just so everything is covered at this point) and then add 20%. 
So the way you know if your core funnel is working is if you've reached your FFC. Month after month you know everything is paid and covered and you don't have to stress. 
This is the game changer. We celebrate this so hard when people in our programs reach this point. It's so important to acknowledge how huge this is because it fundamentally changes how you get to show up in your business. And life. Imagine all of a sudden that weight on your shoulders just lifting…you're not stressing dollar to dollar anymore. Your vision expands, you can see bigger, more daring-er. 
It's a big deal.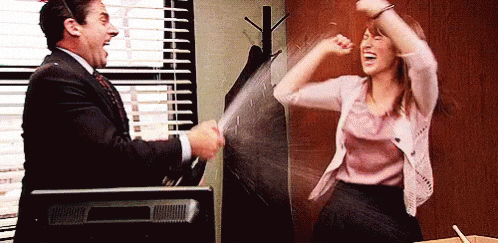 Fave funnel number two — lead generation funnel
The second funnel in our three part ecosystem is what I call the lead generation funnel. The purpose of this one is to go out there, find your dream clients and get them into your core funnel.
Because for your core funnel to be able to grow and move beyond your financial freedom checkpoint, grow your team and other parts of your business, you need to be able to get more people into that core funnel. And ideally, we'd like to do that in a way that's not going to eat into your profits. 
This is where the lead gen funnel comes in. 
Around here we call this funnel the Mini-but-Mighty offer but it's also known as self liquidating offer (SLO) and there's also the option of something called a tripwire funnel. They work the same. 
I go into more detail about how these powerful little funnels work in the podcast and how you can really harness their magic, so go and give that a listen. 
Fave funnel number three — profit funnel
Funnel number three in our ecosystem is our profit funnel. And it sounds pretty self explanatory doesn't it. 
Your core funnel pays for the business expenses, your lead gen funnel is paying for your marketing (and those 2 funnels grow each other) and this third funnel is to help you get more money in the bank.
Remember all three of these link together. So while everyone is going to want all three of these, it's going to look different for each person. It depends on your offer and what you do or don't want to do in your business. 
So this funnel helps you take things to the next level — for you and your clients. And yes, you can still have launches happening on top of these funnels (fun fact: your launches will go better with these running in the background btw.) 
But for this funnel you could have a third offer or an up-sell or live component or something else that you can offer to your existing customers – people who loved your first offer and got great results. What's the next step to further help them? You build your third funnel around that. 
Funnel magic
So there you have it. My three fave funnels. You love them now too, don't you. (You will, don't worry.) 
Lastly I just want to say that this isn't me coming up with some shiny new thing – this is all tried and tested and just fricking works. Look at any of the big names on the online world, they would all have at least one of these funnels, if not all of them.
And remember you don't have to go and get them all happening straight away. But once it's all together – it's super powerful. Game changing. Business changing. Life changing.
x