TUNE-IN: APPLE PODCASTS | SPOTIFY | GOOGLE PLAY
Things You'll Learn in this Episode of Doing it Online:
What the 'Love Me or Leave Me' email is + why it's powerful

How to create it + use it the 'right' way
In the words of Ron Burgundy, your email list is kinda a big deal, right?
But we don't just want anybody on our lists. We want excited, engaged, totally in-sync subscribers…⁠
So, how do you get a list full of people like that?⁠
You give them the chance to opt-out, right at the start. ⁠
Nope, I'm not losing it. ⁠
This short but super punchy episode has got all the info you need to make this little 'list trick' work for you. 
The 'Love Me or Leave Me' email: What is it?
It's another way of approaching the welcome email. You still cover all of the same information, you're still going to tell them who you are, what you do, why you're passionate about it. 
You might even start to include some of the more controversial stuff, because this is the place to share your values and what you stand for. 
Then you'll need to let them know that you're absolutely they're to help them and you can list out the unique ways you offer that help.  
And then you put a big button in the middle of the email and let them know that if this doesn't sound like it's a fit for them or they're not on board with you, your business and what you offer…
…Well then…there's the (metaphorical) door to leave.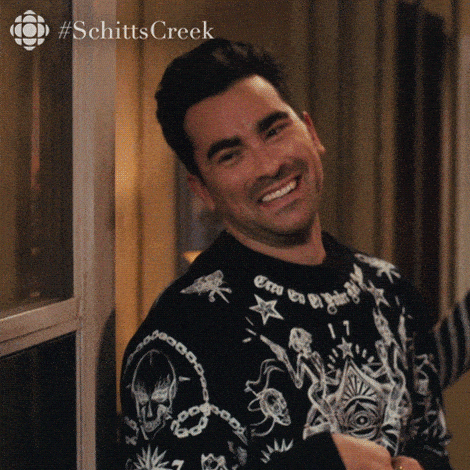 Why (on earth!?) would you want to use it?
I know, right? It sounds totally counter-productive. We just got someone onto the list, why would you want to give them a shiny red button to get *out* of it?
Ok, firstly, let me reassure you, you'll find a pretty low number of people actually clicking that button at this point. 
Secondly, a lot of people will respect you being upfront. 
Thirdly, it actually increases your ongoing engagement moving forward. 
But best of all? If they don't click to opt-out? Mentally, they've actually said 'yes' to you. And as any conversion copywriter will tell you, any time a client says 'yes' to you, they're building trust. Which means they're more likely to take further steps forwarward with you.
Side note: if you're finding a lot of people are leaving at this point, then there might be something wrong with the consistency of messaging between your opt-in and your brand. Because you're clearly getting the wrong people. 
So, if this little 'list-trick' tickles your fancy, go give it a go and let me know how it turns out and if you see an upswing on your engagement!