TUNE-IN: APPLE PODCASTS | SPOTIFY | GOOGLE PLAY
Things You'll Learn in this Episode of Doing it Online:
Why we need testimonials…

How to know which type of testimonial to be collecting (+when).

Creative ways to get the kinds of testimonials you need from your audience.
What's one (often overlooked) thing that is so important to the success of:

…our businesses, 
…our launches, 
…any of our offers + sales?

The testimonial. 
Those little snippets of gold are some of the best social proof that you'll ever have…
So let's get you more of them! (And let's make sure they're super high quality while we're at it.)
Why do we need testimonials…
Ok, so I feel like you're still thinking "Yeah, but they're not that important, Kate." And I know this because I still see sales page after sales page without enough (or any!) testimonials… 
Which is why before we go into how to get them, I want to quickly go over why they're so, SO important and should never be overlooked!
So just humour me for a moment and imagine there's a new program out…

It sounds amazing, it's got everything you think you might need right now at this stage of your business…

But…there's some skepticism sinking in…
Because of course, the creator of the course is going to say it's amazing…
And it's really not that hard to whip up a sales page to make it seem incredible… 
So…is it really as good as it sounds?
And that, my friend, is where the power of the testimonial comes in. 
Testimonials are going to be some of the best social proof that you can have for your business and your offers.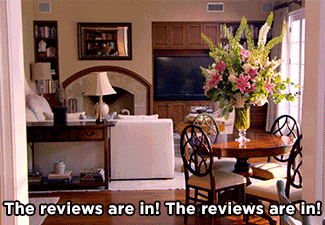 The golden rule of testimonials…
The golden rule is of course, that if you're going to be using these for ads or marketing or any kind of public sharing, always ask first (especially if it's video) for permission to use them first. 
Tip #1: One at a time…
My first tip is to only ever focus on one type of testimonial (or review) at a time. Now, which type of testimonial you focus on collecting, depends on what you're using them for. There are many different types of testimonials to choose from, for example:
Videos…

Facebook and google reviews…

Written testimonials…

Number of stars or rating…
But generally, the holy grail of testimonials would either be a short video OR a google or Facebook review. 
(And of course, you can obviously grab little snippets or screenshots of Google or Facebook reviews and use those on sales pages or social too.
But you just need to ask yourself what kind of testimonial is going to be useful for me? For example, if you have a higher ticket offer, then going for a video review is probably what you want to focus on. 
I go into a bit more of the thought process behind each option in the episode, so give that a listen if you want more insight into your options there. 
Tip #2: Make it as easy as possible…
It needs to be so simple for them to submit a testimonial to you. It should take a couple of minutes or less, with zero hoops to jump through. Because you want more than just the die-hard fans that are prepared to spend ages creating an amazing review for you. You want to capture as many different voices, backgrounds and experiences as possible from your audience. 
And if you're asking them to leave a written review, give them two or three potential questions to answer to give them a starting point. Again, this just takes away some of the brain work for them, the questions act as prompts and all they have to do is respond to those, rather than try and figure out where to begin. 
Question ideas like:

What was your biggest aha moment?

What did you like best about it?

Can you give us an example of a result that you got?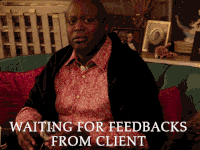 Video reviews (bonus tip!)
Video reviews or testimonials can be another thing altogether. They're definitely more difficult to get, and they usually feel like a big ask. "Hey can you record me a video and then upload it…somewhere…and then I'll download it…" 
It's super clunky. And you'll lose a bunch of people to the too-hard-basket.
Which is why we LOVE (+ highly recommend) Boast.
It's super simple to use. It allows you to create an online form (we recommend only asking for their name here) and then they click literally one button and it connects to the camera on their phone or computer. They can check they like it before they hit submit and then it all gets uploaded into one easy-access spot for you and your team. 
Boast isn't free, but it's 100% worth it if you're focusing on collecting video testimonials. 
Tip #3: It's all about timing…
I've come up with 3 ways to ask for testimonials and be more likely to get them…
One:
Manually asking for a testimonial. Not after they've finished their program, but I recommend doing this after someone has shared a win or something that they're loving about your program. Reach out to them via email or DM (or ask your VA to, if you have one) and let them know how much you would appreciate their testimonial. Just send them the instructions and maybe a short follow up as well if you haven't heard back. 
Two:
Ask them for their honest feedback at the end of a module or course to unlock bonuses or the next lesson. You could ask them what they think could be improved on and to share a quick testimonial before unlocking the next step for them. 
Three:
The third one is an awesome one to use if you're needing a 'testimonial boost' before a launch. So you could include them as part of a competition. So, they have the chance to WIN a great prize if they submit a review and you can then select one at random. You can then put those testimonials to good use in ads or sales pages. (Make sure you get permissions first!) Keep it simple, give them a form to fill out, a deadline and a great prize. Some prize ideas: a goodie bag, a pamper pack, a voucher, a place in your next program.