Looking for the best online course platform? We're here to help! Today we're getting nerdy and looking at the 7 different types of platforms to choose from so you can make an informed decision and get set up right…
TUNE-IN: APPLE PODCASTS | SPOTIFY | GOOGLE PLAY
Did you know choosing the right course tech and getting those pieces set up in your business properly will not only make your life infinitely easier…
…But your client's experience will be infinitely better too. 
And because there's a million and twelve course-building platforms to choose from and new shiny ones popping up every second day, it's so hard to know which one is right for you, your course and your business…
Which is why we got all nerdy over courseware on the podcast this week, where we talked about which platforms are great for what (+ why) and are helping you decide which one is right for you…
So now you can make an informed decision and get your course off to an amazing start. (Without having to sign up for a million free trials and spending 3 days unsubscribing from them all again. Anyone?)
So, let's dive in…
[ DING ]
You know what that means, it's time for a…
Kate Caveat
I highly recommend that you don't use a new piece of technology until it's at least a couple of years old. The more complicated the piece of software, the longer I'd recommend you wait. There are going to be issues with new tech and they need those first couple of years (or more) to iron those bugs out before you play around with it. 
Plus, they won't have built in all the features you need and they'll be run off their feet fixing/adding things that their customer service probably won't be winning any awards either.Ok, back into it!
We've divided these platforms up based on what your particular goals might be…
The Best Online Course Platforms If You Want it to Be:
…Easy
If tech isn't your jam and your main goal right now is to find a platform that's easy to use and set up, then Podia gets our vote.
Plus, it also goes in our "inexpensive as possible" category, with a free plan option and the next tier only $39 a month. 
More pros/cons and info in the episode, so if this is sounding like the right fit give that a listen.
…Ultra Customisable
If you want more control on how your content is delivered, and break away from the drip-fed standard, then you might need to go with one of my least favourite options:
WordPress and AccessAlly.
AccessAlly is actually a clever piece of tech created by a super clever human, but unfortunately it does have to be used with WordPress. (Thumbs down from us.) 
The good part? You get to customise it as much as you want.
The bad part? If anything breaks, goes wrong or the tech robots go on strike – that's going to be a you problem. There's no software support to blame or fix it.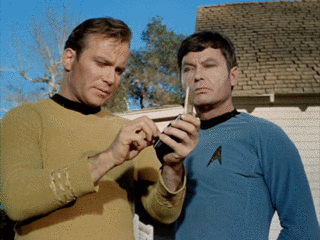 …Pretty
If you're looking for something that gives you some control over the design, without having to go down the fully-customisable track, then we recommend (and also use) Kajabi.  It is one of the more expensive options, starting at $149 a month, but it does give you that added benefit of in-built tech support. Plus, it's generally more stable. ** Touches wood. **
…Gamified
If learning psychology is really your thing and you want to build incentives right into your course, then Xperiencify is the one to look at. 
It has sound effects and animations when users unlock milestones in the course, which encourages participation – (and proven to help completion rates, which is important) –  but because of these extra layers to include, it can be a bit more fiddly to set up. 
The lessons and modules are also fairly basic, but the rewards, sounds and animations can make it a fun experience.
…Inexpensive As Possible
Our favourite budget-friendly option is again, Podia. They have a free plan which is amazing if you're just building out your first course and getting a feel for things. It is limited obviously, and when you start making sales Podia does take a percentage of each sale. 
So you will want to upgrade pretty quickly. As we said earlier, its first tier is $39 a month and it's still one of the best we've seen at around that price point.
…Made With Coaches In Mind
If you're a coach who has a group coaching program, rather than an online course, then check out UpCoach by Todd Herman.
It's a little basic in terms of design, but if you want extra tools to help you deliver your coaching, and track your client's success, then UpCoach is a great option. 
…Focused On Community
If the experience you're creating is more community-based, rather than course education, then we recommend looking into either Circle or Mighty Networks. 
We did a whole episode on Circle – what we liked and what we didn't, you can read that right here. 
At this stage our vote would go to Mighty Networks over Circle, because they do have more features at this stage. It's $99 a month for both course platform and community options, or just $33 if you only want the community features. 
Best Checkouts for Online Courses:
We recommend:
Both of these also have their own courseware options too. They are super basic, but might be worth exploring if you're already using them for your checkouts. 
Mentioned
Which one do you think is going to be the best online course platform for you? Have we missed any? DM us over on Instagram and let us know!