If you're feeling the dread of not making course sales during the holidays (also known as December-itis) this is the episode for you. We've got the secret to keep the income flowing into your business, so you can relax and enjoy the time with your favourite people without stressing about money! Read on…
TUNE-IN: APPLE PODCASTS | SPOTIFY | GOOGLE PLAY
I LOVE this time of year. No matter what you celebrate or what it means to you, the gift-giving season has me like the heart-eyes emoji from the moment I pull at my first box of Christmas decorations…
Which was mid-November. Yep. I'm one of THOSE people. 
But December didn't always feel this amazing. I used to get a serious case of December-itis, and it started in January. 
In my previous business I was so concerned about course sales slowing over the holidays, I would save the entire year…
…just for December. 
Because while the shops are getting their tinsel on and we're filling up our fridges with eggnog, for most small businesses (not all), the reality of the silly season means sales, and their income will slow. 
Which means one of the best times of the year to kick back and relax, becomes one of the most stressful…
But not anymore. 
Because here's the thing. December-itis is 100% curable. And in this episode, I'm going to show you how. (Don't just take these notes, give it a listen and catch the whole thing.) 
How to keep making sales during the holidays
While I used to think I was a super clever CEO by saving all year in preparation for a slow December, I know now that the course sales didn't have to slow in the first place… 
…IF you have a good, working funnel. 
In fact, I've found in the last couple of years with this new business that the holiday season has been great for sales and surprisingly unquiet, even though we're not actively promoting anything live.
That's the beauty of a good funnel – everything is on autopilot and is automated. And that's why we often say that a funnel is the closest way to add a level of certainty and reliability into your business. 
Which leads me to my next point:
Do you have a funnel ready to make you sales over christmas?
First up, I just want to say it's ok if you don't right now, (because we can fix that quick smart) and it's also ok if 'setting up funnel' was on your list the whole year…
…and it didn't happen. 
Don't stress, we've got you covered. 
Yep! Even though it's already November, there IS still time to whip up a good funnel! (It doesn't have to take as long as you think.) 
Before we dive into exactly how you can do that, if you do want some extra help with this, we're actually going to be running a special end of year sprint together called…
Funnel All The Way
It's all happening inside eCourse Empire:
4 short weeks…

bite-size (tech-friendly) tasks

plug 'n' play templates for everything you need to

FINALLY get your funnel done

so you can start making course sales during these holidays… 
…And holidays after that… and so on.
All you have to do to be a part of it is apply and join us inside eCourse Empire before we kick off on Nov 21st!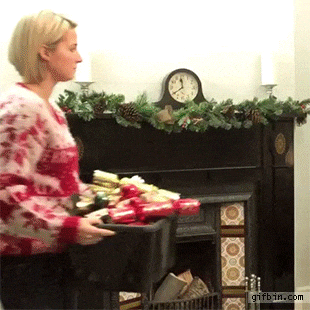 Ok, now let's go through the steps…
Creating a (working) funnel…fast…
Step #1: Picking the right funnel
There is no one funnel for everybody. This is not Lord of the Rings. You need to choose the right funnel for you, for your offer and taking into account the fact it's a busy time of year, it needs to be one you can set up quickly.
Step #2: Using what you've got
This is about working smarter, not harder and re-using the assets you already have in your business. This is the first thing we're going to go through in Funnel All the Way – and get everyone to do an 'assets audit' and help them choose the right ones to put into a funnel. 
Step #3: Write your killer email sequence
Doesn't have to be super long, probably about 10 days worth of emails. (Which is pretty much the length of the holiday break), and of course, inside the sprint we've got templates for you that mean you should be able to knock this bad boy out in an hour or two. 
Step #4: Set up your tech (not scary)
Believe it or not, this doesn't have to be as complicated as most people think. At this point, you'll already have your emails, your offer etc and if you're inside eCourse Empire with us you'll have the funnel templates we give you. (Just click a few buttons and then just copy and paste your emails in.) 
Step #5: Watch the right numbers
We love to test it to your existing audience first, a bit like running a mini promo to your people and see if it hits the right numbers and benchmarks (we give you all the stats to look out for.) Then, if it works – we get to move on to step six…
Step #6: Fill that funnel
Time to drive traffic to your funnel to bring in some amazing clients-to-be! It's important to lean into the more automated methods here. We've got a bunch of paid and free options for you to choose from to help you generate leads, but they're all going to be automated. (We're guessing you don't want to do live reels every day over Christmas?) 
Step #7: Funnel and chill
Pour yourself some eggnog and relax, your funnel has got your back! Woo hoo!
Want to Funnel All the Way with us?
If you want to go through these 7 steps with us then jump into eCourse Empire. We are fast tracking applications because we kick off soon and we don't want you to miss out! 
Click here to apply for eCourse Empire!
Can't wait to welcome you inside our Funnel Fam and help you get your funnel finally freaking DONE!