TUNE-IN: APPLE PODCASTS | SPOTIFY | GOOGLE PLAY
Things you'll learn in this episode of Doing It Online:
How long it SHOULD take you to reach your business goals. 

Hear two amazing, real-life stories of women who have created 6 figure+ businesses and just how long it took them! 

This episode is basically an opportunity to sit down and have a cuppa with me. So, download the episode, grab your coffee, have a listen and let's chat… 
Because we're going to dive into the question EVERY entrepreneur wants to know…
…"How long will it take to grow my business to [Insert your big awesome goal here]?"
Ok! So to answer that, I want to use 2 powerhouse clients of ours as an example of exactly this: Heidi + Kylie.  One was in the fast lane, and the other was in the slow(er) lane…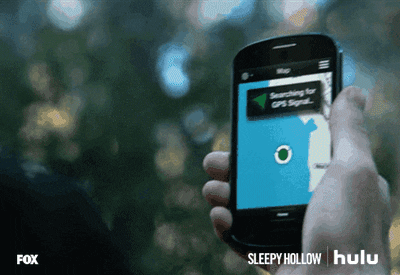 Fast lane
So, Heidi jumped in to work with us just before a launch of hers (I legit thought she was mad – the timing!) She (somehow, she must have super speed) used my webinar system and templates IN her launch, and within less than two weeks of working together? She'd achieved her best launch ever. 
Not long after that, she just as quickly dived into my funnel system for her business, and created a $40k+ a month funnel to her business. Every month.  
So, yeah. Heidi pretty much set the land-speed record of funnels, which is so, SO great. (We celebrated HARD, believe me!)
Slow lane
And then, in the other lane is our amazing Kylie. 
Kylie didn't quite have as many pieces already in place and her offer wasn't selling at all, even in launches! So she had to go back to the drawing board, re-imagine and retest her program.
And that takes time. It has to. Some things can't be rushed.  
Then she had to:
create the program based on the testing outcomes… (and we all know that takes time as well!)

create a whole new launch based around it…

run that launch… 

and finish creating the product and all the things.
Add to that her 1:1 practice, her kids and just things like finding matching socks or washing her hair.
All up, it took Kylie closer to nine months to get her (now 6-figure+) funnel up, running and making sales.(Although it technically should be a little less because she did actually forget to turn it on for the first month.)
 Is Kylie's journey any less awesome than Heidi's? Heck no!!
Your lane…
So, the honest, super sexy (NAHT) answer?
…"Does it really matter?"
Look, I know we all want big, shiny and exciting 6,7, or even 8 figure business. Yesterday. But the vomit-worthy truth?
Success is a journey, not a destination. 
I know, as I said, vomit if you need to, but you know it's true. And every single journey looks different, takes a different amount of time, takes you to different landmarks on the way and has different roadside attractions. You probably even play different car games. 
Moral of the story? It really doesn't matter how long it takes you to get to your goal.There's no one timeline for everyone or every business. But rarely when we hit a goal do we stop and think… 'Man, but it just took so long!" We're just glad we put in the work. 
So, no, I can't tell you exactly how long it will take for you to create that business of your dreams. What can I tell you? That when you've built it, and you look back, the time it took just won't matter.
Because you'll already be onto your next goal, or your next. 
I promise you.
HOWEVER…if your goal is to create or scale your own 6-figure plus online course this year AND you would like a whole tonne of help – (plus a proven step by step system to do it) – then make sure you have saved your ticket to our epic 6-figure school LIVE 6-day virtual workshop.

It all kicks off next week, and it is so jam packed. This is seriously one of the most value packed experiences I have ever created and tickets are JUST $66. We start on April 12th so you don't have long to jump in and save your seat.
Head to hellofunnels.co/school right now and grab your ticket and I can't wait to see you inside!