TUNE-IN: APPLE PODCASTS | SPOTIFY | GOOGLE PLAY
Things you'll learn in this episode of Doing It Online
The 5 factors that contribute to pricing your offers for profitability + selling with ease

PLUS! There's an extra 6 months of support up for grabs!
Let's talk about how to price your offers so they sell easily (+ make profit too!) 
We just kicked off our 6-figure school workshop this week and our training yesterday was all about nailing the pricing and it was just so good I wanted to share a small piece of it with you, too. 
So! Your offers need to be something you can sell with ease, but also they MUST be profitable. And if they're not both of those things, you're going to run into a bunch of problems… 
I know a lot of the conversation around making money at the moment is about mindset and standing in your power, releasing money blocks etc… And do I believe in all that? Absolutely. 
But! It's not the whole story. 
There is so much strategy and so many steps that will help you craft a price for your offer. And you definitely don't want to be pricing your offers at $2000 just because "Everyone is doing that." No. 
We need strategic pricing. 
So how do we go about that?
Well! It's about finding the sweet spot. There's 5 things that need to be factored in when you're choosing your pricing, and where all 5 overlap? That's where we want to be. 
Let me explain… 
The 5 factors for optimal pricing:
1. How do you want to deliver this program… 
Your pricing needs to reflect your delivery method. For example, if you love 1:1 and going deep with your clients, then you need to have more of a premium price. The value exchange for all that you're putting into it needs to be fair, but also there's only so many clients you can take on, right? 
But if you're more introverted and want to be a bit more hands off… then your pricing needs to reflect that as well. 
Side note, this is something that we go through in ecourse empire – getting clear on what you actually really want…
2. How do you want to sell your offer…
If you hate sales calls, you're not going to be able to have a $10,000 ticket because it's going to be super hard to sell… (not impossible, but super hard.) I go into a really good example of this from someone who really needed to make some massive changes in their business, in the episode, so definitely have a listen to that. I think you'll find it really encouraging. I also chat a little about my own journey and how I designed my new business goals around my pregnancy and made it work for me. 
3. What feels good and in alignment for you…
When I start working with clients, the majority of them have their prices at probably half or a third of what it should be. BUT you can't just up your price if you don't 100% believe that it's worth it. The price should be a little exciting and out of your comfort zone, but not in another galaxy.
You have to increase your prices gradually. And as people do come in and get great results, you'll see that and feel the value more strongly and you can bump your prices up again. Also, if you're struggling with feeling gross about selling, you might want to check out this podcast episode right here...
4. It has to be good value for your clients…
Kind of an obvious one, sure.This isn't about adding more stuff to your course. It's about making sure you're offering the right stuff. 
You have to know who you're serving and what are the pain points that they're wanting to get rid of. I go into this more in the episode and how you can really cut away what's unnecessary and zone in on the most valuable offer you can create for your clients in the episode.
5. AND how good at delivering its promise your offer is…
If your offer doesn't deliver…people won't complete it, you won't be getting them results, you won't get word of mouth and you won't feel good about selling it. 
Vicious cycle. 
Ok, so! You won't get it right from day one. AND your pricing will inevitably change over time, depending on how your business grows and evolves…
But it's still always going to be about finding the sweet spot between all 5 of those things. 
And that's when it starts to get really fun, too btw guys. 
And if you're ready for that kind of fun and making sales with ease and busting wide open your business… I've got some good news.
Because right now applications are open to our totally overhauled, totally amazing, eCourse Empire program!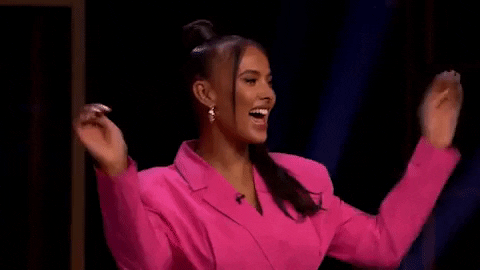 This is your chance to not just join myself and my team of experts as we guide you to creating your own 6 or even 7-figure eCourse empire, but you're also able to get a SECOND 6-months access to our support. Which means…
Two hot-seat style calls a week… 

An amazing community… 

Our virtual retreats… 

Monthly check-ins and customised CEO dashboard

Live challenges, accountability and gifts galore…
And you get an extra 6-months of that right now totally for free, if you're accepted into and join our eCourse Empire Program.
It's application only, apply asap before all the spots are gone!