TUNE-IN: APPLE PODCASTS | SPOTIFY | GOOGLE PLAY
Things You'll Learn in this Episode of Doing it Online:
The daily money habit I've relied on for YEARS (+ how you can implement it, too!)

What we do after every single sale, (we don't even care if it IS woo, it makes a difference.)

3 super practical + doable money habits that I know you'll find empowering…
I'm giving out 6 of my BEST tips for money in this week's episode of the Doing It Online Podcast.
3 "woo-ish" money habits I swear by ( + 3 not-so-woo ones).
(I'd call myself "woo-curious." I'm not woo-woo, but I can't deny there IS something woo-ish out there…)
These are just small things you can add into your routines and rituals that really add up! I've definitely found that including these in my own life + business have made a huge difference in my money mindset. 
Plus, just knowing your numbers (and what they actually mean!) is so empowering.
So, if you'd like to attract more money + look after what you do have better, then this is the episode for you! 
So, let's start with the woo habits, cos they're more fun…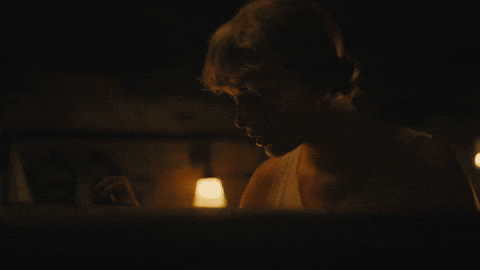 #1 – Daily Money tracking
Ok, so I have Denise Duffield Thomas to thank for this incredible habit and I've now been doing it pretty much daily for the last 4 years. 
And it's basically what it sounds like, daily tracking of the money coming into your business. All of the revenue and sales all go into a sexy little spreadsheet. 
The rationale behind this habit is from the thought that "What you focus on, grows…" But for me, it's becoming about even more than that.
It's such a great way to check in on what's happening in my business. It can be tempting to think I don't have to think about what's happening in the background anymore, because it's all automatically doing it's own thing. But it's definitely empowering to have concrete knowledge of what's going on. 
So I've actually enjoyed this habit from both the 'woo' side and the 'non-woo' side of things. 
#2 –  Daily Money blessing
The second habit is from Jenna Black and it doesn't get more woo than this…
It's a daily money blessing. So, you sit down each day and look at your bank account. Then you start pouring out gratitude toward it and to the people who have contributed to it. 
I'm not gonna lie, this is a good way to start the day. And I might be imagining it, but I feel like the days I remember to do this, we've had better sales. 
Even if you're in a bit of a funk, doing this could be the thing that helps you shift the energy and move forward… Worth a go? (Let me know if you try it by the way!) 
#3 – Celebrate every sale
So, I like to add a bit of nerd to my woo, so I've set up my phone to go "Cha-Ching!" every time a sale comes through. (Here's a tutorial if you'd like to set this up too!) 
We also have an automatic post set up in Slack that announces every sale with lots of party emoji's and a comment to say "This amazing person has just joined this program…" etc. 
(Side note: woo + nerd can go together really well.) 
It's a great thing for the team to be celebrating together. And I especially like this one because I always want to remember that behind every single sale is a human. And that's no small thing to have the chance to impact their life in some way.

And now, for the non-woo habits.
The next 3 habits have helped me feel a little bit more in control and have been super useful to me as my business has grown over the years…
#4 – Bank 3 months of expenses
The first habit, (I'd strongly recommend you talk to your accountant about this one) is to always have set aside at least 3 months of expenses in your bank account. 
And then you can check in on that and anything left over is the fun stuff you get to either take home, sprinkle on your staff or give away to charity. (Or a bit of all three.) 
#5 – Set a goal + a reward for all launches
The second non-woo habit is to always set a goal and a reward for every single launch. Now, I chat about this a bit more in the episode itself, so give that a listen if you'd like some detailed info. 
But basically, I make sure we always have a goal and a set idea of what the reward will be for the team if we reach that goal. 
#6 – Pay yourself a salary
And the final habit is to set and pay yourself a salary. I found it easiest at the start to choose a weekly salary. Just make sure you're putting aside your tax, super and that all of those obligations are put aside every time you pay yourself. 
Again, I go into this habit in more detail in the episode, so go download that now to listen to on your next walk around the block. 
Over to you…
So, that's the 3 "woo-ish" money habits I swear by ( + 3 not-so-woo ones). You don't have to add these all in at once (or ever) but even if you just take one or two of these money habits, I know they're only going to bring good things. 
They're going to help you feel more in control and more like a boss in your business.