TUNE-IN: APPLE PODCASTS | SPOTIFY | GOOGLE PLAY
Things You'll Learn in this Episode of Doing it Online:
How you can ensure you scare away the tyre-kickers + get a high-quality selection of applicants 

The place you're probably overlooking in your search for unicorns…

What to include in your job description to make the role irresistible to the unicorn type…

In last week's episode I gave you a behind the scenes look at the team that took our business to 6-figure vs the team that took us to 7-figures… 
And it's all really great for me to tell you all about my amazing unicorn team + how those roles + people have helped grow the business…

But where do you find (+ how do you hire) these unicorns? 
Well, you listen to today's episode! Because I'm sharing 5 golden nuggets of wisdom for finding + then hiring your dream unicorn team.
And yes, they're out there, I promise. (I mean, they do have invisibility powers, because they're magical. Obviously. But they ARE around.)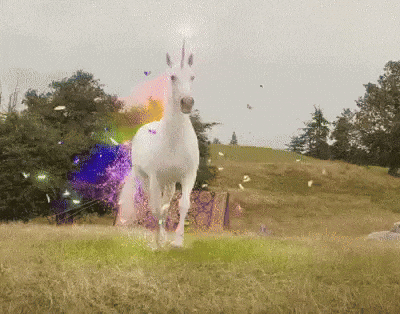 Gold nugget #1 ~ Make them jump through hoops. 
I got this one from Chantelle from Studio Expansion.
By making the application process a bit of a "thing" to get through you:
Scare away the tyre-kickers (who aren't right for you anyway.)

Get less applications to sift through and the ones you do get are high quality. 

You're getting the people whose hearts are really going to be in the job. 
In the episode I go through the exact job-stacle course (lol, I make myself laugh) we have people jump through. But let's just say there's a lengthy questionnaire, a video, a personality test as a start…
Gold nugget #2 ~ Make sure they align with your values
Rachel Rogers from Hello Seven is the one to credit for this idea. And even though we already had the questionnaire to end all questionnaires, I knew we had to add a bit of a 'values screener' to it…

So now, we ask people to demonstrate (in some cases asking for examples) to make sure that the people we were bringing into our world match up with the core values of Hello Funnels. And the cool thing is, that the people we did hire, loved that we included that, because it showed them that we were the right business for them, too.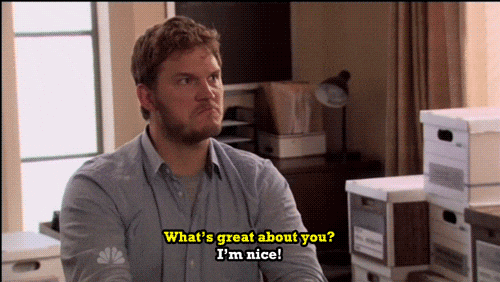 Gold nugget #3 ~ Nail your two-way ad (aka: job description.) 
Now, when you're describing your company and the role itself, if you want unicorns? You need to make it sound like magical rainbow unicorn fodder. Don't make it all matter of fact, show the personality and culture and vibe of the team and the perks of the role! Give them a feel of what it will be like to work for YOU. They want to be excited about your company and the position, because remember this job description is a two-way advertisement. They have to know you're right for them, too. These unicorns have options. This one is from Dr. Angela Lauria. And she has an awesome book out called "Make 'Em Beg to Work With You" which is worth checking out!
Gold nugget #4 ~ The one that gets overlooked…
Don't forget to share the position on the traditional employment sites as well. There are still unicorns in the corporate world, with amazing skills. So yes, share it with your community but don't miss that opportunity either. 
Gold nugget #5 ~ Always pay as much as you can afford to. 
Now, this one I got from Sir Richard Branson (who else?). And his advice was to always pay above the market rate. Which I've just tweaked to be, always pay what you can afford. Don't go looking for a bargain here, guys. Getting unicorns is one thing, keeping them? Whole other story. You don't want people that constantly have their eyes on new job opportunities. You want to make sure they feel valued and appreciated and want to be with you for a long time… I go into a few extra details in the episode on how you can do that. But just know, you're going to feel like the CEO when you can have people who've been in their role a long time… That's what's going to allow you to step back. And you want to preserve that as much as possible. 

Those are my 5 nuggets on how to find and hire (and keep!) unicorn team members. 
Which one are you going to try? Would love to hear how you go + if you have any more tips to share!