You need a team for your online business, but you also need it on a budget? No problem! We've got some finance-friendly ideas to help you "fake"a 7-figure team so you can spend time actually growing your business and afford one for real.
TUNE-IN: APPLE PODCASTS | SPOTIFY | GOOGLE PLAY
Things You'll Learn in this Episode of Doing it Online:
The team member that'll pay you back thousands of times throughout your biz…

Amazing ideas to help you get some time back so you can work ON your business, instead of just in it…
It's the 'Chicken and the Egg' situation, but the online business version: you're so maxxed out you need a team so you can grow, but you need to grow more so you can afford to hire a team!
So in this episode, I've got some ideas for a couple of temporary solutions to help with this.
I've recently found some amazing services that you can bring on board to help with certain things, but without the commitment of training someone and having a longer, ongoing salary.
They may not be as cost-effective as a full-time VA, but they can take a few things off your plate which might be just what you need so you can reinvest that time back into your business and grow…
…and then eventually hire the team of your dreams.
Until then, let's dive into a few ideas to "fake" your very own 7-figure online team…
Fake your team idea #1: Copywriting
This one is worth getting off your plate as soon as you can. Especially if you're not a natural writer. It's no secret that to run a business you need stacks of copy. There's emails, social media, ads, launch copy, sales page and more. And it can take so much time to create all that copy, so taking away the larger, more stressful chunks from your list of to-do's can free up so much time for you.
There's an amazing service called Moxie Copywriting. We've used them when we've had capacity issues. They're cost-effective and everything we've had back from them (super quickly I might add!) has been great so I'm happy to recommend them.
Fake your team idea #2: Social Media
I haven't used this one, but I know people who have and love it. It's a company called Content Crop and they can help you out with your social media. One of the processes we teach inside eCourse Empire is that it's critical for you to be showing up consistently for your audience, giving value and creating connection. But we also encourage people to do it in the most efficient way possible.
So, the way we teach it is to create one piece of pillar content for that week like a podcast or blog post and then all of your other content is to be created from that.
And that's exactly what Content Crop does. Definitely worth checking out!
Fake your team idea #3: Facebook Ads
Facebook ads are another area in your business where you can DIY it to a point, but hiring a specialist in this space can be a game-changer. However, they also come with a game-changing price.
So, a budget-saving hack is a company called AdEspresso. And these guys are amazing. I have friends who have used this service well into being able to afford more premium services, but it was working so well they didn't want to change.
AdEspresso has a monthly subscription fee and then you can also apply to have an expert on their team run your ads for you. Worth checking out! Their work is fantastic and budget-friendly.
Fake your team idea #4: Tech Help
Automation Agency is a great option if you're not in love with technology and would rather have some help to free up the time in that area. For a monthly subscription fee you can enlist their help with a certain number of jobs each month. They can set up sales pages or automations and check on plugins etc. It's kind of like having your own tech team!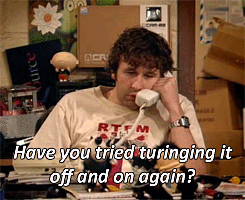 Fake your team idea #5: Templates
Work smarter, not harder with templates. I heart templates. We spent $35 the other day and got over 1000 templates to use in Canva.
It's a simple solution, but that's what this is all about! Finding areas to invest in your business in a way that gives you back time and energy so you can actually focus on growing your business.
Fake your team idea #6: Support
We don't always think of it like this, but a mentor is actually a team member, right? They're someone who has walked the path before and can advise you on where to go, what to avoid and how to get where you're wanting to go, so much faster. (Without getting lost in the weeds.)
A team member like that will pay itself back so many times over the life of your business.
It's probably one of the best investments you'll ever make.
Bonus tip!
I know it's tempting, but don't try and outsource everything all at once. That's why inside eCourse Empire we actually do this at our Virtual Retreat, we walk everyone through how to free up 5 hours a week for themselves.
Speaking of eCourse Empire! We're running our retreat next week. By the time you read this, applications may have already closed, but you can jump on the waitlist until we open the doors again.
>>> Check out eCourse Empire here <<<
In the meantime, just choose one area to focus on now and work out how you can free up just 5 hours a week for yourself. Start there.
And of course, if you found this episode useful, please make sure that you share it, and flick us a DM on Instagram to let us know what your biggest takeaway was! We love hearing from you!
Tools mentioned