Want some profitable ideas for Black Friday + your business? Or is it even worth it? If so, what's the best way to go about it? You're in the right place! We'll go over the pros + cons (+ a few of our best tips!) for joining in with the Black Friday merriment…
TUNE-IN: APPLE PODCASTS | SPOTIFY | GOOGLE PLAY
This week we're talking about the craziness that is all things Black Friday. 
Like…
We love a bargain (especially on tech!) as much as the next person… 
But, as a coach or course creator is it worth it to include your biz in the Black Friday deals? 
And if so, what's the best way to do it? (Hint: It's not as simple as slapping a big red dot on your offers.) 
How can your small business take part in a way that's profitable? 
But let's start by going over the basics…
Black Friday 101…
Most people are pretty familiar with Black Friday and what it's all about, but let's just cover our bases. 
It started out as an in-person and in-store event which has moved online in recent years. 
It also used to be a 'one-day-only' type of thing,  but now it's not uncommon for it to be carried over a weekend or a couple of days. 
And the sales, the discounts are pretty enormous. Think 50%, 70% off. They have to be that drastic in order to be noticed, because everybody is joining in and it's just a super loud time. 
But let's look at the pros of all this…
The Pros Of Black Friday 
People are in a buying mood
There's a great energy and buzz generated around this time and people are on the lookout. They know Black Friday is coming and they're ready to 'Add To Cart'.
Some people use the sale as a chance to get their Christmas shopping done and in all the excitement usually buy themselves a thing or two while they're at it…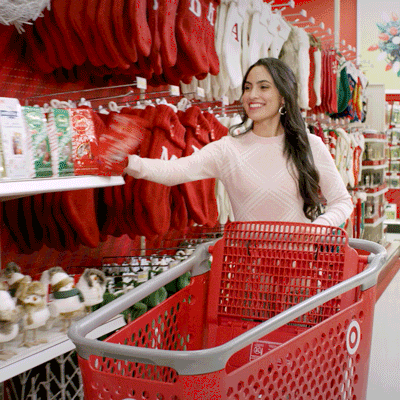 There's a hard and fast deadline
As we all know, deadlines drive decisions. So, whenever you can say this offer is limited to this window of time, you will see a bump in sales from people who are already in your world and are probably going to buy from you at some point. 
It just gives them a reason to get out of their own way and join you now, rather than next week/month/year. 
Ok, it's all sounding pretty amazing so far, what could possibly not be awesome about Black Friday?
Well, sorry to say there are a few things…. 
So, let's look at the cons so you can make an informed decision about whether this event is worth it for your business…
The Cons Of Black Friday 
It's really loud 
As we mentioned earlier, this is a really loud event, with some super high competition. And normally when you look at how your business can stand out from the crowd, you're looking at how you can offer the best value, the greatest experiences for your clients…
But inside this competitive environment, it's about being the cheapest. (Like we said before, think: 50 – 70% off.)
Which isn't great because unless you have a massive business, that's not profitable. And it can also have other implications…
It cheapens your offer
Apart from not being a super profitable time, the long term effects of slashing your offer by 70% is that it could actually damage your brand and cheapen your offer.
Particularly if you are positioning yourself as an expert in your space and have created a program around excellence and value. 
If that's you, we'd encourage you to really consider if Black Friday weekend is really when you want to be promoting your offer? Are the long-term effects worth it?
I go into this more in the episode, and look under a few of the different layers of this so give that a listen if you're weighing this up. 
It's an expensive time to market your offer
Social media and email lists are going to be overloaded with offers, which makes it super tempting to run ads in order to cut through the noise. 
But everyone is thinking that. So running a promotion at this time can become very expensive, very quickly. 
Which means you'll have a massively discounted offer, plus inflated ads…
…and that equation might not add up and be worth it for you. 
However, of course, everyone's business is different and if you're still interested in being a part of Black Friday in some way, here are our best tips…
Profitable Ideas For Black Friday…
Pull back your ads
This doesn't just apply for this particular event, but for any period which can be busy for ads, we put the breaks on our cold marketing and focus on warm retargeting instead. 
Run affiliate promotions instead
One way to join in the Black Friday excitement in a profitable way is to run affiliate promotions. If there are brands you know, love and support, then get an affiliate code and run a promotion for their Black Friday offers to your list. 
If you're a coach or course creator, we'd love to hear from you and how you make Black Friday work for your business. Did we talk you out of it or are you still tempted? Send us a DM on Instagram and let us know!