How can you scale up an online course to 6-figures and beyond? What does it take? What do you need to do? And perhaps, (more importantly?)…what do you need to stop doing?
 (These 5 things!) 
TUNE-IN: APPLE PODCASTS | SPOTIFY | GOOGLE PLAY
Things You'll Learn in this Episode of Doing it Online:
5 things you absolutely need to STOP doing if you want to scale up your online course to 6-figures (+beyond!)…

Why slashing your prices isn't the answer to making more sales…

What you need to START putting in place to keep you on track for your 6-figure+ goals…
These notes are awesome. But they're kind of like sharing a KitKat, a bit gets broken off and it's yummy and you get a taste of it, but you really want the full thing… You deserve the whole KitKat: Listen to the ep.
Aaand before we dive into the 5 things you need to stop doing if you want to scale up your online course to 6-figures and beyond… I've got exciting news…
Our much raved about 6-Figure School is back and the doors are OPEN!
And right now you can get yourself a ticket for 50% off at just $33! (But not for long!)
6-Figure School is our LIVE, 6-day marketing and sales workshop for course creators and course creators to be who want to crack that 6-figure ceiling in the next 12 months… 
There's amazing trainings every day, LIVE Q+A sessions with me (all recorded) and you'll walk away with a rock-solid, proven, 6-figure marketing plan for your online course.
We kick off July 25th and you don't want to miss it! So go grab your ticket now!
Ok! Now that you've done that, let's get back to the episode… 
Want to scale up to a 6-figure+ course? Stop doing these things…
I see these 5 things being done again and again, heck I've even done every single one of them at some stage! And I've also seen what happens when people stop doing them (or when I've stopped doing them in my own business). 
So I know for a fact they're holding you back…
If your big dream is to grow and scale your online course up to 6, 7-figures and beyond, you're going to need to stop doing these 5 things…
#1: To scale up your online course, stop making it all so complicated…
Including but not limited to:
Launching stacks of brand new courses each year.

Funnels with 15 entry points or segments.

Chasing every new idea or strategy that comes along. 
So, here's what you're going to do: you want to create a doc somewhere and call it 'Shiny Ideas' and then every time you get a new shiny idea, pop it into the doc. Then when you come back to it in a few months, see if it still seems desirable.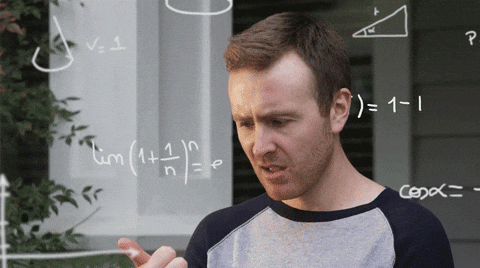 And then you need a plan to go all in on just one or two things and make them amazing. 
You'll find that as you focus on those couple of things and make them awesome for you and your clients, you'll see more progress, momentum and it's going to make such a freaking difference.
#2 – Stop being a perfectionist
You will always be fixing, tweaking and iterating. 
Always. 
Sales pages, websites, everything will change over time. 
So stop spending time on the small stuff. Just get it out there, you can fix it later. 
Especially because if right now your online course is under 6-figures, you're probably doing most of the stuff yourself. So you need to be focusing on the things that make an impact, not the things that only make a tiny difference.
If your time and energy is going into those small things, you're not going to be able to get the growth and see your course scale up anytime soon. 
(Even if they're fun.)
#3 – Stop procrasta-faffing 
Procrasta-faffiing is a close relative to perfectionism and they're both big fat enemies of your goals to scale up your online course.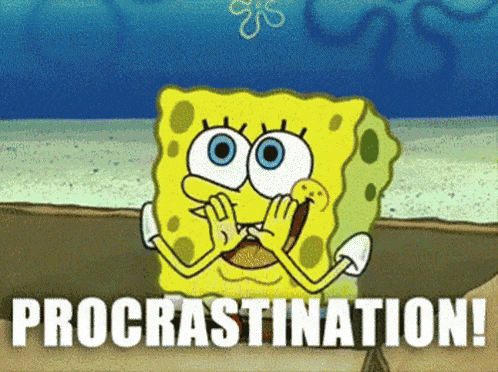 If you're faffing about with your social media, your branding, your website or anything else, then you're not making progress, you're just circling. 
It's ok to do the creative stuff and have an outlet that you enjoy within your business, but you just want to be careful that you're spending the majority of your time on the things that will move your business forwards. 
#4 – Stop thinking cheaper is easier!
If you haven't already, I really encourage you to listen to the episode for this point here because there are a few layers to it. 
Overall, it's important to know that making your offer cheaper, will not necessarily make it easier to sell.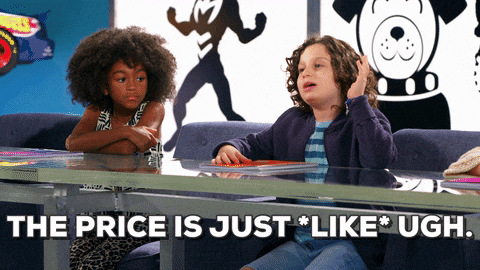 Plus, you'll have to sell way more of them in order to make the kind of profit you want and need to make from this offer. You always need to do the calculations to work out how many you need to sell in a certain period to hit your goals. I take you through it all in the episode. 
Just know that the pricing needs to match the value and if you're thinking of slashing the prices in the hope it'll make your marketing easier, you're going to be disappointed. 
Caveat: if you're creating a 'toe-dip' offer, (usually this refers to your first ever online offer), just to test the waters and see what it's like to sell something online, it's totally fine to have a much cheaper price tag in this instance. 
#5 – Stop getting distracted!
The last thing you need to stop doing if you want to scale your online course in a big way, is that you need to stop getting distracted. 
Chasing new ideas and being unfocussed is going to slow you down big-time.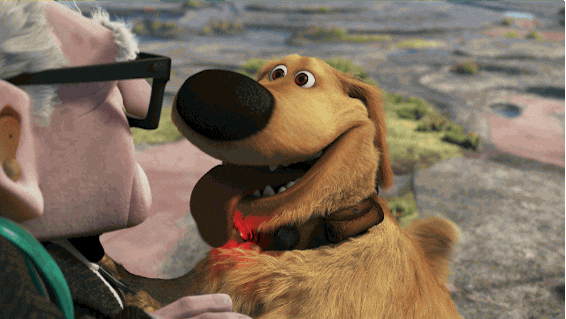 And it's easy to get distracted, because it's a long journey!

It's not going to be an overnight transformation. You won't wake up tomorrow and find out your course suddenly went from 0 to 6-figures. It'll take time, work, strategy and commitment. 
Which means you need to make a plan and stick to it.
Even when you want to get distracted with other ideas or fun things, you need to come back to your plan, your goals and see them through.
And you don't want to just pinch a plan from Pinterst (say that 3 times fast) or steal it off Google. You want to get help with a coach or mentor in making this plan because it needs to be strategic and customised to you and your business. 
This is something we love helping our eCourse Empire members do. We encourage them to get busy dreaming about where they want their business to go and then we help them reverse engineer those goals into a step-by-step plan of action.    

When you have a plan, you can stay zoned in on that, and know what to focus on and aim for in your launches, product creation, promotions and just about everything else. 
It'll keep you moving forward, towards your goals to scale up your course, rather than just constantly trying new things and restarting at the beginning, and just chasing your tail…
What do you need to do to scale up your online course?
So now you know what NOT to do, how about what you NEED to do? 
Well, that's exactly what we cover inside 6 figure school, together we'll help you map out your multi-6-figure course sales and marketing plan!
It runs from Monday July 25th – 30th, (Aussie time, which is July 24th – 29th for most everyone else).
It's super value packed, action-focused and you can grab your ticket for 50% off for the next few days only! 
>>> Grab your ticket for 50% off here! <<< 
See you there!