TUNE-IN: APPLE PODCASTS | SPOTIFY | GOOGLE PLAY
Things You'll Learn in this Episode of Doing it Online:
I'll introduce you to our third experiment (and my FAVE) in our Make Money May challenge! 

How you can make your marketing pay for itself!

Learn all about my $30 mini experiment that turned into a mighty $11,363! (During April 2020!) 
Part 3 of Make Money May is here! 
But before I get into THAT…something else super exciting is here too… 
THE FUNNEL FUEL WAITLIST HAS OPENED! 
And if I had you at 'make your marketing pay for itself…' Then you NEED to be on that list. 
PLUS…when you join the list, you'll get…
VIP access to our private sale offer of Funnel Fuel (the program that helps you get your marketing to pay for itself.)

$200 off (Funnel Fuel is normally $497, but you'll get it for $297, a discount you won't see anywhere else!)

Over $2000 worth of bonuses AND…

If you're the very first person from the waitlist to join? You'll get the whole program for FREE + a $500 cash bonus.
BUT! You have to be ON the waitlist to get access to any of this…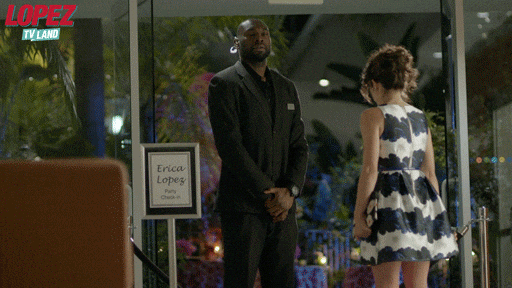 So get over there and hop on the waitlist now! And then come back and I'll tell you all about my fave challenge…
Oh good, you're back? You've hopped on the waitlist already and now you're back to hear me gush over my fave funnel-child?
That's right, the third challenge in our Make Money May series is my absolute FAVE. 
Wait, what's Makes Money May?
Every week for the month of May, in the podcast episode I'll be handing you a new challenge (or biz experiment) for you to have a go at. The goal here is obviously to just have fun testing things out and see what works and what doesn't. 
If you're keen to check back on our first two challenges in Make Money May, we've got Part 1: The Power of a Payment Plan here and then Part 2: Bundle it, Baby! 
Each challenge is super actionable + powerful. But as I said, this one? It's the BEST. I mean, I TRY not to play favourites. But this one totally gets the gold star from me. 
I'm talking about the mini-funnel. It sounds mini, but it's mighty. (Think: Gin + tonic water. It only takes a small shot of gin, right? But the result? Gooood.) 
Challenge #3 Make your marketing pay for itself!
What is it? (The Mini But Mighty Offer.)
We're talking about what I call the Mini But Mighty offer and its purpose is to go out there, find your dream clients and get them into your email list.  
So, it's essentially a lead magnet funnel, on steroids and a double dose of pre-workout. You might have even heard it referred to as a Self Liquidating Offer. But around here? It's known as Mini But Mighty. 
You create a super valuable but small offer (usually around the $30 mark) which you promote the pants off of, using Facebook ads and the way I teach people, you can end up building your list for free. (Sometimes, you can even make profit straight up!) But the point of this is to build your list with targeted, dream clients…without it costing you anything. 
It creates a waterfall effect. You put money into your ads, and then you get sales FROM those ads…then you put more money into the ads and you get MORE sales etc… 
So this is definitely more of an advanced marketing tactic, but if you can learn how to implement it and get it up and running in your biz – it's the freaking game-changer…
Why does it work?  
Firstly because of the quality of people who arrive on your list. You'll won't end up with just tyre-kickers, but super-targeted, ideal BUYERS. (And it's been shown over and again that when someone buys with you, they're likely to buy again.)

Secondly, because there's no huge risk to you, you can start it with as small a budget as you like, (some of my clients have had huge results starting on just $12 a day ad spend.

And better yet, if you have another funnel up and running, this mini but mighty funnel becomes part 2 in what I call the 'funnel ecosystem' and it drives warm buyers right into your main funnel. Which increases your profit as you're no longer having to devote huge amounts into your ad budget.  
How do I do it? 
To start off with you need to create your offer – remember it needs to be small but still offer amazing value for your target audience. And then you're going to set up some Facebook ads and direct the traffic to that offer. 
You can also include it as part of your live launch strategy or tripwire. 
Anything else I need to know about the Mini But Mighty offer? 
As I said, this one is a bit more of an advanced marketing tactic, not in terms of being hard to set up or even taking a long time to set up, (The first time I did it, I did the whole thing in a weekend) but there's a lot of trial and error and testing with setting up a funnel like this. 
You could try and wing it + see you how you go…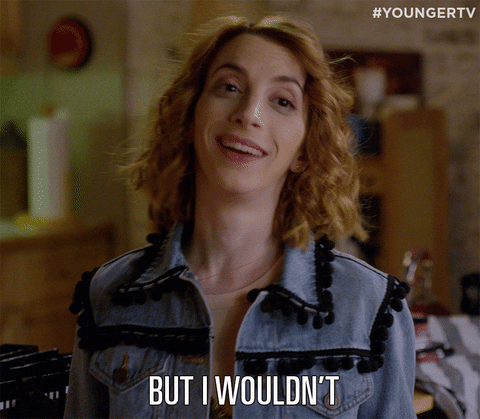 BUT! The awesome news for you is that you don't have to!
We have our Funnel Fuel live accelerator coming up really soon and in it we'll literally walk you through everything from…
…coming up with your offer, (if you don't nail that, you'll waste money on ads, not to mention time!)
…creating a killer sales page 
…plus we'll show you HOW to create your facebook ads – how to run them, scale them + set up your tech.  
…plus we'll give you audits, feedback and reviews every step of the way. 
AND if THAT sounds good, remember the Funnel Fuel waitlist has just opened + there's heaps of goodies up for grabs if you're on that list… 
So go on, hop on the waitlist + take the first step to making your marketing pay for itself!
Bonus freebie:
I also have a pretty epic (FREE) calculator which will show you exactly how much money and sales you're currently missing out on…all because you don't have a funnel. (My fave way to make sales.) You can check out right now at hellofunnels.co/money Only takes about 30 seconds and I think it will really surprise you, so go check it out!