TUNE-IN: APPLE PODCASTS | SPOTIFY | GOOGLE PLAY
Things You'll Learn in this Episode of Doing it Online:
My pro-hack for how to show up LIVE on your webinar, even if you really don't want to. 

Whether or not you should script your webinar or just wing it…

The best software to use for both LIVE or evergreen webinars…
Well you guys, it's the thing we all love to hate. 
The webinar. (GASP!! RUN AWAY!)
No, get back here. This episode isn't my chance to win you over to the way of the webinar. So you can put your pitchforks back down, It's not here to convert you. 
It's to help answer any and all of your questions about them.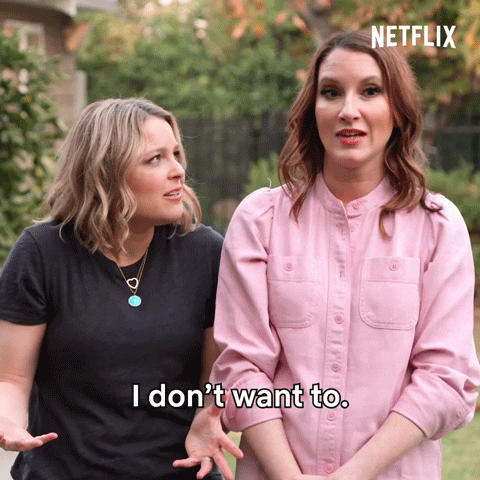 And there were a lot of Q's! So I've turned it into 2 parts. 
But first! How'd you like an EXTRA 6 months of support from me + my team? Because right now applications are open to our hands-on, totally amazing, eCourse Empire program!
This is your chance to not just join myself and my team of experts as we guide you to creating your own 6 or even 7 figure ecourse empire, but you're also able to get a SECOND 6-months access to our support.
So, if you're ready to finally stop smacking your head on the time-for-dollars income ceiling, ready to swap out the 'feast or famine' game for reliable, scalable cash flow, and ready to finally create some mother freakin' freedom in your business…
…Then eCourse Empire is where you want to be. 
Application only + limited spots available so apply now!  ⁠
And now, let's deep-dive into it together in part 1. 
Your Webinar Questions…
These notes here are really just reference for you, the real juicy stuff is in the episode itself, so you're going to want to give that a listen asap. 
Q1: How long should a webinar be?
Honestly, you've got room to play here. But what I recommend is to start out with the 'tried and true' standard and see how that goes. Then you can experiment and play to see if longer or shorter works better for you and your niche. 
Right now the standard is 45 minutes of teaching, and at that point you want to be starting your invitation and then be hitting your Q + A section at 60 minutes, which normally goes for around 15-20 minutes. 
Q2: What's the best software to use?
I recommend a different software depending on if your webinar is LIVE or evergreen. 
But, before I share that, a caveat: all webinar sucks in some way. They all have their issues, you just need to find the one that works best for you and has the issues that will annoy you the least. 
For LIVE webinars:
Demio is simple, straightforward and looks gorgeous. It has all the features you need to get up and running quickly. But the downside of this is that there aren't as many smarts and features as some other platforms. 
Next option would be Zoom, especially with their recent updates. But it can be a bit more fiddly, so if you're not comfortable with tech, I wouldn't recommend it. 
Thirdly, EasyWebinar is a solid, reliable platform. But it can be ea bit complicated and takes a while to get up and running. 
Evergreen webinars
Now, for our evergreen webinars, we don't actually use any webinar software anymore. 
We're not interested in trying to pretend our webinars are LIVE when they're not, so we don't need to create that kind of build up and therefore don't need software. 
We simply host the webinar on Vimeo and people can click play and watch it from there. (They have to opt-in first, of course.) We also include a countdown timer and that link does expire, because it's important to provide some incentive.
I mention a couple of other options in the episode, but ultimately, give it a test and see what works for you. 
Q3: How does a webinar work with a launch?
How do webinars work best when launching? 
I love evergreen and automation more than anything, BUT! Launches and funnels have a symbiotic relationship and they feed into each other. 
So, we do both. Honestly, there's only about 1000 different options for how to make a webinar work within your launch. So, as always, take the advice, and apply the filters of your audience, test it, see how it goes.
This one is a good one to get straight from the episode itself, I go into some great options for you. 
Q4: I want to create an evergreen webinar, do I need to record it like it's live, or can I pre-record it?
Can I just create a t-shirt for this question? It would say the question on the front and then on the back:

"YES. FOR THE LOVE OF GLITTER. DO IT LIVE."
I know, it's scary and new and people don't like to do it. But that's not really a good enough reason to not do it. What's more important here? The outcome you want? OR to skip over that uncomfortable thing you don't want to do that one time. 
And that should give you your answer. 
The ONLY times I'd say a pre-recorded webinar is a good idea is if:
You're a webinar pro. 

Your internet is terrible. (Like mine is.)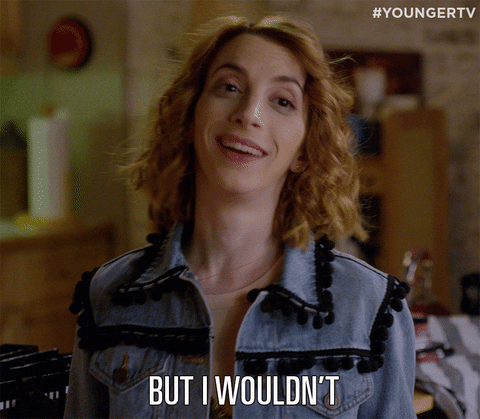 And if your internet is terrible like mine is, you can try the hybrid webinar, which is what we do. We still run it live, and you pre-record the bulk of it, so the teaching part, but you deliver it live. I walk you through exactly how to do that in the episode.
If you have good internet access, and you're not a pro, I 100% recommend doing the whole thing live. 
Why?

1. You'll get real-time feedback. The kind you can't get from looking at stats.
2. It's a faster way to see if it works. You'll have all the info you need within an hour and a half to know if your webinar works.
Turning it evergreen after that isn't hard. And we show you how to do it, in fact, the way we teach it in our programs is to set it up in such a way that you can get it ready for evergreen easily. 
Q5: Is it better to script a webinar or wing it?
I'd say it's almost always better to not be scripted. We all change our voices to that weird "reading" voice when we read from a script. And that tends to be a less engaging, less natural voice. 
If you want to protect yourself from going off on tangents or missing important pieces, absolutely please do have notes and certain sections written out for you, but for the most part, try and wing it. You'll bring a different energy to it. 
Again, that's more of a hybrid approach. So give it a go and find what works well for you. 
But if you do decide to script it, make sure you practice, because that's going to help it sound more natural which will in turn make it more engaging. (Which is 100% what we're going for.) 
And that's it for part 1! We'll go through some more questions next week, but for now, remember to get your application in for eCourse Empire before all the spots fill up! 
Inside the program you'll get all the steps, trainings and support you need to create an amazing online business. We have 2-3 LIVE calls each week where you can get personalised feedback and support from either myself or one of my experts in tech, copywriting, social media, Facebook ads, Mindset and more.  
It's one of the best things I've ever created. And actually, we blow people's minds when people first join. So often we hear that they knew it would be good…but not this good.

Come find out for yourself! Click here to apply!