TUNE-IN: APPLE PODCASTS | SPOTIFY | GOOGLE PLAY
We're curating the best ever biz + life advice we can get our hands on to celebrate episode 100 of the Doing it Online podcast!! Yeow! 
(Plus, we're running a competition! All the details below!)
In this Episode of Doing it Online:
You'll have the chance to be featured in an upcoming episode and our new collaborative project!

You'll hear our fave pieces of biz + life advice, love from Team Hello Funnels

Plus, we're giving 5 people the chance to win a $100USD cash prize!
Episode one freaking hundred. 
Thank you from the bottom of my heart for listening to these last 100 episodes. 
It's amazing to see the stats growing each week andI don't take it lightly that you're tuning in to hear me riff on all things automation and growing your online business. 
And you know we had to celebrate this awesome milestone, right? 
So, we're taking a quick break from our current series on launching an online course in 2022 to bring you a fun opportunity to collaborate with you all!
That's right, we want to collaborate with you in creating something super special (+ useful!)
We're curating a beautiful new guide on 'The Best Ever Advice' to be available (+ free!) for everyone to download. 
We're talking the most useful, business and life-changing nuggets of gold. 
And we want to hear from you! 
We're asking everyone to send in their favourite piece of advice and we'll select some amazing entries to go in our guide, AND we'll share our favourites in an upcoming episode. 
If your entry is selected we'll of course be crediting you and adding a link back to your profile so that others can find you. So feel free to share something from your own personal zone of genius that will resound with others! 
Plus, to sweeten the deal, we're going to choose the top 5 entries that we love the most and those five people will each receive a $100USD cash prize!
Instructions for your entry
To be a part of this, all you have to do is share a post on Instagram with your fave piece of advice (business, or life advice. And it doesn't have to be anything we've shared!) 

Tag using @hellofunnels and use the hashtag #doi100 (

must use both tags to be eligible)

Must be a post or reel that stays on your feed. IG stories are not eligible as they disappear and we might miss them. 

Stay tuned for our announcement of the winning entries and for when the guide becomes available!
To kick us off, in this episode I'm sharing a couple of my favourite pieces of advice and my team will share some of theirs too, and then…
…It's over to you!
Kate's Top 3 Pieces of Advice…
"There's no such thing as failure, only feedback." NLP supposition
You've probably heard me say this a million times already. This is actually an NLP supposition and I love this because when you have this mindset it means that everything becomes an opportunity. It makes trying new things less scary and it means you can treat things in your business as an experiment (which is something else you've probably heard me say a lot) to gather information. The only failure possible is if you give up and stop. 
"It always seems impossible, until it's done." Nelson Mandela
As business owners, we set ourselves crazy goals and sometimes they can feel pretty impossible because we haven't ever done it before, right? And then one day… you do it. And it doesn't seem impossible anymore and you move onto the next thing. I've seen this myself so many times. And then the next time something feels impossible, you just have to remind yourself of how many "impossible" things you've seen happen already… 
"There are easier ways to make money.' Denise Duffield Thomas
Denise is a wonderful friend of mine, and this statement is something she said to me when I attended one of her workshops a bazillion years ago. She said to me, "You know, there are easier ways to make money…" And she's right! For some reason, we make things so difficult for ourselves, or we set up our businesses to be what we think they "should" be. Making money doesn't necessarily mean it has to be hard-going. 
I go into these a bit more in the episode as well and share a bit of my story so go give that a listen if you're looking for more inspiration! 
Ok, now it's over to my team…
Team Faves…
Kristy
Kristy is our amazing Community Coordinator and she's sent through a quote that she wanted to share that has stuck with her since she first read it…
"You are the product of who you surround yourself with."
She says: 
"When first starting your biz, it can be so tempting to take on any and all work that comes your way just to pay the bills – we all do it! But as your growth allows, make a conscious choice to surround yourself with "your people", both in your biz and personal life. 
I am grateful every day for the amazing women I work alongside and support, as well as the beautiful souls I am lucky enough to call my friends and family.  They inspire me, teach me, and believe in me; even when I am struggling to believe in myself! 
Surround yourself with who you aspire to be, always be kind, empower each other, and never forget that in a world that can be crazy competitive and sometimes cruel. Remember, real queens fix each other's crowns (without telling the world it is crooked)."
Technically, Kristy, I think you've snuck 2 pieces of advice in there, but I'll allow it because I love them both. 
So good, right? Thank you Kristy!
Keeley
The next piece of advice from my team is from our Content Producer, Keeley. She's hilariously sent in something that I've said. Now, that's embarrassing, why'd she do that?
She says: 
The best piece of advice I think I've been given is actually something Kate has said, which is:
"What's the simplest way I can do this…"
Kate says it's what she asks herself when beginning a project or task. As a recovering perfectionist who holds way too many awesome ideas ransom because they have to be AMAZING or PERFECT, asking myself "what's the simplest way I can do this?" has been and continues to be really helpful to make progress and to get things out into the world.
Things can still be amazing, but maybe not at first. We just have to get some version of it finished and done (the simplest way possible) and can add to it and master it from there. 
It's been so freeing."
Recovering perfectionists raise your hand? Yep. You're welcome here. 
Sarah
Ok, next up we have the lovely Sarah, our Customer Service Queen, who sent in this quote that she loves…
"Never be afraid to walk a different path than others."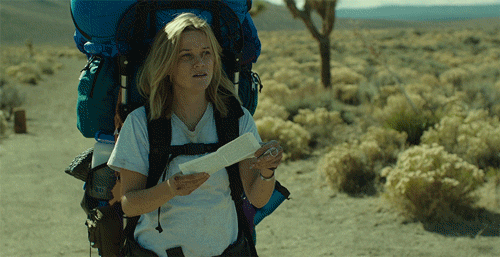 She says:
"This is something that stuck with me since my teenage years. Back then, our parents could be very persuasive in getting us to go down the path they had chosen for us. I remember my mum wanted me to be a teacher or a lecturer because of career stability. 
Then at school we had to learn The Road Not Taken by Robert Frost. And my teacher said: 'It's ok to go on your own path instead of just following the crowd. It's ok to pick a major that isn't as popular as long as you have an interest in it. It's ok to have a career that you love…'
It was so refreshing to hear that."
Spoiler alert: Sarah's doing her own thing on her own path and absolutely rocking it!
Jonna
Lastly we have the lovely Jonna our Marketing Assistant, who says her favourite piece of advice is:
"Never stop learning."
She says: 
"To never stop learning on things I find so hard to understand, to not just easily give up just because my mind says 'It's hard'. Never stop learning the things you think you've mastered because you can always improve on it. There's so much beauty in learning. There's a lot we can gain from it. And one thing I really love about it is that, all the things you've learned no one can ever take it away from you."
I have to say this is probably one of my favourite pieces of advice as well. I'm all about continually learning and optimising… 
It's what stops us from getting stuck and keeps us going forwards…
Over to you!
Remember, all you have to do for the chance to have your fave piece of advice included in our guide is share a post on Instagram with your fave piece of advice (business, or life advice. And it doesn't have to be anything we've shared!) 
Tag using @hellofunnels and use the hashtag #doi100 (must use both tags to be eligible)
And it must be a post or reel that stays on your feed so it won't expire like stories. 
Then stay tuned for our announcement of the winning entries and for when the guide becomes available!
We can't wait to read your entries!