TUNE-IN: APPLE PODCASTS | SPOTIFY | GOOGLE PLAY
How the heck do you launch an online course in 2022? (Part 2!) What type of course will your online program be? Over the next few episodes we're going to get our practical hats on and I'm going to walk you through the process of how to launch your own online course…

Step by step. 
Things You'll Learn in this Episode of Doing it Online:
We'll go through the pros + cons of the different program formats…

How to work out which format is the best one for you, your client + your business…
Hello + welcome to Part 2 in our brand new series on creating an online course in 2022!
Last episode we talked about what your online course could be about and we went through an exercise to help you figure out exactly what kind of outcome you could create a course around. (And made sure it would be something that's going to work well for both your ideal clients AND you!)
If you haven't gone through that yet, then go check out that episode. And if you have, then hopefully you've got at least one juicy idea you can run with. 
And if you've ended up with more than one, then don't worry, over the next few episodes in this series we'll help you narrow down which idea you should run with first…
But for now, in this episode we're going to look at what type of course will your online program be? That's right, we'll start putting a plan around that idea and choosing a delivery format that will be amazing for your clients, and makes sense for your business too. 
So, to start with let's look at the different format options for your online program. 
I'll go through the pros + cons of each below. (But this is a juicy episode and these notes are just an overview, so you're going to want to listen to the full thing to get all those details!)
What type of course will your online program be?
The membership site
These are usually a lower price point and have new content drip-feeding out each month. 
While I'm not a huge fan of membership sites overall, they can work amazingly for certain topics. For example, we had a program member who created an online crochet membership platform that did really well. She would set people up with the basics of learning to crochet and then each month would release a new pattern that the community would go through together. 
My favourite kind of membership is as a support after a more traditional online program. Not everyone from the course will want to stay on for ongoing membership, but for others it can be so useful. 
One of the huge downsides of this format is that creating or curating new content each month can become overwhelming, especially if you don't have a team. This isn't as much of an issue  with a support membership however, as it's more about providing feedback and answering questions. 
The traditional course
This one is pretty straight forward, it's just the standard online programs we all know and love. They're focused on a specific outcome and broken down into certain steps that become modules. They can be run evergreen or live. 
The mastermind
These mastermind programs are usually a much higher price point and generally involve high-level access and support from you. Eventually it can scale up to include guest mentors etc too. They are focused around connection, advice and accountability. 
The live workshop
These can be amazing and attractive for people either because they want to create something in a short space of time. 
OR they don't have a lot of spare time and a short weekend workshop of condensed learning is perfect for where they're at right now. 
The live workshop provides accountability and community for people so they can just learn what they need to learn and get the thing done. (Like building their website, writing their launch emails, etc.)
The toe-dip offer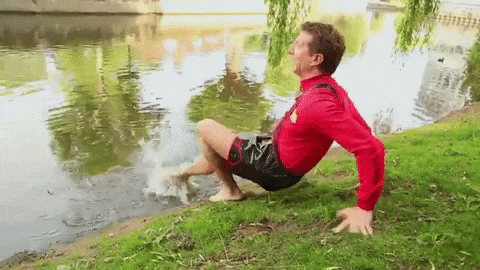 This is basically the 'Mini-Me' of an offer. Like the name suggests, this kind of mini offer gives you the chance to sell something for the first time. Easy to create, easy to set up, not focused on profit this first time so there's less expectation and less stress. It's just a chance to learn what it's like to sell something online. 
Choosing the right format for your program…
What is their dream scenario?
Now that you're familiar with the kinds of formats available, let's figure out which one would make the most sense for you to deliver and for your clients to get the results they're after. 
So, when it comes to choosing what type of course will your online program be, you need to first sit down and put yourself in your client's shoes…
Start with their ideal scenario. Ask yourself if money was no object, how would they like to have this problem solved? How much time would they like to spend on solving it? How quickly do they want this solved? Will they need long-running support? A short sprint style intensive? Will they get the best results in a DIY program, or a done-with-you program or do they just want someone to come in and do it for them? 
And if you're not sure what your client would want, I'd recommend offering some 1:1 sessions with people to get into their headspace more, find out where they're getting stuck and how they want to be helped.
Keep in mind, this is just our starting point.
Because now it's time to add the reality back in…


What is a realistic option for you + your business?
We're going to use that information to now find the happy balance between what excites your clients and what is actually profitable and enjoyable for you to deliver…
This means you know how you want to show up online, what your deal-breakers or non-negotables are and what level of support you're willing to give…
This is why Inside eCourse Empire we get people to do 2 critical exercises. Firstly to survey their current audience and secondly to do some work around designing their dream business. 
They can't move forward in the program until they've done these exercises, because they'll be flying blind. 
But right now, ask yourself some questions similar to before, except this time with a dose of reality. For example, you know how long they want to spend on solving their problem, but how long will it take in the real world? 
We're going to dive into pricing in an upcoming episode of this series, but for now, just gut-check, and ask yourself how much people in your target market are willing to invest in solving this issue? (Every target market has a range, so just make an educated guess around what that would be for yours.)
Because the price-point is going to inform the level of support you can offer and therefore what format would make sense. But you also need to ask yourself how much support you and your team can give before you burn out. All of this needs to be taken into consideration as you choose the best program option for your outcome. 
What makes sense for you…?
Has something jumped out at you? What type of course will your online program be? Do you have more of an idea? Again, I really recommend you listen to the episode as I go into a lot more detail of what kind of questions to explore to narrow this all down. 
In upcoming episodes we're gonna help you to put a price on it and market it, so make sure you come back for the rest of the series! 
And if you do want any extra help mapping this all out, come and join us inside eCourse Empire! We'd love to help you get your online program up and selling this year!! 
Oh, and guess what, next week is our 100th episode! (Say whaaat?) Check back in to see if we're doing something special. (We are.)