TUNE-IN: APPLE PODCASTS | SPOTIFY | GOOGLE PLAY
Things You'll Learn in this Episode of Doing it Online:
Behind the scenes of creating our brand new certification program!

Why we chose a certification for Funnel Pro over an online course…

What you'll need to consider if you're thinking of creating a certification program.
Our first-ever cohort of Funnel Pros graduated from our certification program recently and we are SO proud. 
Not just of our wonderful, Certified Funnel Pros, but of the program itself. 
Funnel Pro is our amazing, brand new 12 week Certification Program and the process to create something as high quality as this, with so much incredible baked-in support, wasn't an easy feat!

And as always, we like to pull back the curtain and walk you through what worked, what didn't, and how we went about creating a Certification Program for the very first time…
So, if you've thought about creating a certification program or you're just really curious about what the difference is between an online course and a certification, we're spilling all the details here. 
Not just a course…
Ok, first of all, I knew it would be an intense creation process. But I had NO freaking idea how involved and how different it was to creating an online program. 
It took us (a team of 5) working on this for the majority of our work-weeks…for four months. 
I share more of the process in the episode, so you'll get more of the behind the scenes process there and our strategy for creating programs in the episode. 
For now, let's just say, it was intense. 
But 100% worth it. 
Why Funnel Pro?
Where did Funnel Pro come from?
Firstly, I wasn't in a hurry to create another course, (I've already made about 13? Maybe more?) but once I had seen there was a gap in the market, a need that truly needed solving, 'Funnel Pro' was an idea I'd had that just wouldn't go away. 
It all started with a question that people kept asking us… 
…"Can you recommend someone to build my funnel for me?" 
Which is almost funny, because our signature program eCourse Empire is for online business owners like coaches as course creators, to help them to create, sell and scale their own online programs, obviously using funnels.
And of course, we make it as freaking easy as possible for people to DIY these funnels themselves (literally one-click installs in some cases). 
But, there are still so many business owners out there who just don't have the time or the brain space to do it for themselves.
But they know they need one. (That works.) But they don't want to do it themselves, they don't trust themselves to do it. 
And they also don't want to spend thousands of dollars on someone building a funnel for them.. If that funnel might not even work! (Head to the episode to hear a couple of horror stories on that!)

They need someone that knows both the technical build, AND the strategy behind the funnel.
And so I wanted to create this army of nerds to meet that need. People who can come in and happily and confidently do both.  
In other words, a Funnel Pro. 
Why a Certification Program?
But why a certification program? Why not just a course?
Great question! 
Certification was an intentional decision because I wanted there to be more baked-in accountability so that people couldn't just skip through modules or vaguely pay attention to the program. 
I wanted to teach people our way of doing funnels, and equip them with a depth of knowledge and technical skill. So that they could get to the end of the program fully across the best marketing strategies and all that goes into building a funnel that works. 
What support makes sense?
Ok let's talk about support! If you're thinking of creating a certification program soon or any time in the future, one of the first things you'll need to decide is what kind of support will make sense for the program. 
It was super important to us that we offered a LOT of support inside Funnel Pro.
We did a lot of research into other certification programs to see how people were running theirs, and a lot of the time there was very little, if any, support. So it was basically a program with a quiz at the end. 
And that's just not going to instill in people the level of confidence that they should feel when they complete a program and receive a certification at the end of it. I wanted our Funnel Pros to walk away feeling like they could conquer the (funnel) world. I wanted them to know that they didn't just have a certificate, but that their skills were significantly higher.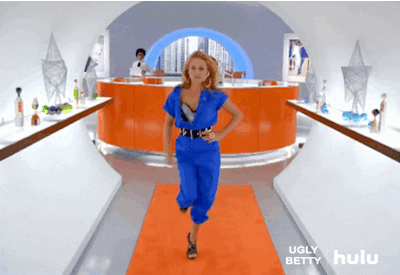 So the support had to be there every step of the way. 

In the end, we decided to include tons of live call opportunities, access to our community Slack channels where they could ask questions 24/7, making sure they're getting feedback on their work as they're implementing it and also being able to connect with their fellow Funnel Pros. 
Something they also asked for was mastermind sessions with each other, so we set those up as well and now run them as part of the program. 
What assessment will they need?
The other thing you'll need to put a lot of thought into if you're ever creating a certification program is how you want to run the assessments. 
In the end, we decided to give them the opportunity to actually build funnels for their own business and we would assess those. As one of our Funnel Pro graduates puts it, it became a "double whammy" because not only did it help them skill up, but it also meant they then had these funnels already built into their business. 
So when it came time to share them in our directory and to our email list and social media, they had a funnel in place to help them gain traction. 
And as a funnel builder, your own funnel is going to be your calling card, right? So you want that to be good! So having feedback throughout that whole process is priceless. 
Our Final Challenge…
Probably our final challenge that's come with creating this program is just that we now have two different markets we're speaking to. 
Our two signature programs speak to either the course creators who want to DIY their own funnels and get their programs selling well online. And now we have the Funnel Pros, the people who want to expertly build funnels for other people. 
So, it's just been a learning curve there to figure out where the overlap is and how we can speak to both without being vague. 
We've found some amazing people online who do this brilliantly and so we know it's possible! But we're just walking our way through that and testing as we go.  I go into this a little more in the episode so definitely give that a listen. 
Need a Funnel Pro?
Amazingly, dream come true: we now have an answer to that question. "Can we recommend someone to build a funnel for you?" Heck yeah. If you are looking for someone amazing to come and build your funnels, we have an awesome group of ladies who would absolutely love to help you out! Next Round of Funnel Pro Kicking Off Soon!

If you're interested in becoming a Funnel Pro yourself, we're kicking the next round off again in May. We've already booked out about a third of the spots available, so get your application in quickly.
Our first cohort grew in confidence and skills so much that most of them doubled (if not more) their prices and are already booking clients at those much higher prices. 
It's been just incredible to see the immediate impact on them and their businesses…
Next round is going to be bigger and better again…