In this episode we're looking at 3 ways that a small offer can help you sell more of your higher-ticket courses. Yep, that's right we're talking about one of my favourite nerdy online marketing tools, with an equally nerdy name: the self liquidating offer. (SLO for short.)
But because we're not regular nerds, we're cool nerds, we've given it a cool name: the Mini-But-Mighty offer…
When done right, this one little tool can turn a small, $27 offer into a game-changer for your business.
TUNE-IN: APPLE PODCASTS | SPOTIFY | GOOGLE PLAY
Things You'll Learn in this Episode of Doing it Online:
What a Mini-But-Mighty offer is and how it works to help you sell more courses.

Three different strategies that you can apply to a $27 offer in your own business.

You'll also have the chance to join our

Funnel Fuel

waitlist and unlock bonuses, plus the chance to win the course for free + a cash prize! 
What is an SLO + what is their purpose?
(And how do they help you sell more courses?!)
So, let's start with the obvious: what is it?
Essentially, it's a lead magnet funnel and its purpose is to go out there, find your dream clients and get them into your email list…
These are going to be people who truly value the outcome you're offering, they want results and they're ready to make that micro-commitment. Your list won't fill up with just anyone, but with people just right for you and what you offer, meaning this funnel will also help you make more sales of your higher-ticket courses and programs…
And all of this happens without costing you anything. (Which is where the self-liquidating bit comes into it.)
Plus, sometimes, if you do it well (like the way I teach people), you can not only build your list for free but even make a profit straight up!) 
Why does it work?  
Firstly because of the quality of people who arrive on your list. You'll won't end up with just tyre-kickers, but super-targeted, ideal BUYERS. (And it's been shown over and again that when someone buys with you, they're likely to buy again.)

Secondly, because there's no huge risk to you, you can start it with as small a budget as you like, (some of my clients have had huge results starting on just $12 a day ad spend.

And better yet, if you have another funnel up and running, this mini but mighty funnel becomes part 2 in what I call the 'funnel ecosystem' and it drives warm buyers right into your main funnel. Which increases your profit as you're no longer having to devote huge amounts into your ad budget.  
Now, because I really want you to understand why I love this strategy so freaking much, I want to share with you how much this one tool has impacted our business… 
Our $27 offer helped us sell $250K+ worth of courses… 
We love stats and data. Big surprise. We have lots of fancy tools for checking our stats, including a great one called Hyros which allows us to see trends, such as long-term profitability of Facebook ads… 
And while we were looking at our data recently, we realised that one ad in particular had brought in over $250,000 of program purchases, over 12 months.

That's the power of it. It's just an ad for a $27 offer (which is actually worth around $300), which then feeds into the funnel for our higher-touch, higher $$$ program, increasing the sales of our courses. 
We've seen this work not just in our own business but also with our eCourse Empire clients…
Hopefully you're starting to get excited about the possibilities of the Mini-But-Mighty offer, so let's look at 3 ways you can add this strategy into your business…
…so that you can increase your course sales. 
Three ways this strategy helps you sell more courses…
Ok, so the 3 strategies! As always, these notes are just an overview but they're more like the trailer to the full movie. You'll miss so much if you don't listen to the full episode! Don't do that to yourself…
Strategy one: SLO funnels for memberships
First of all, if you have a membership site and you don't have a Mini-But-Mighty offer.. (and I mean this in the nicest way possible)…
…you're crazy. 
You're in an amazing position to create a super valuable offer, without all the effort of creating something new!  
Simply break off one of your juiciest modules or sections inside your membership program, re-package it up and promote that as your offer. 
And then, as an upsell, add on  a 30 day trial of your membership site for $1, so they can have all your incredible support while they implement the offer they've just purchased. We've seen people get crazy high conversions from that strategy and increase their course sales. 
Then, hopefully a lot of those people will then stay on as a member after their trial period expires. (Again, we've seen this work really well!)
Tangent: Ok but what's an upsell? 
Yeah good question. 
It's kind of like the: "Would you like fries with that?" of the online courses world… 
When you head into the shopping cart, there's another offer presented, asking if you'd like to add that to your cart as well. The upsell in itself is a great strategy to help you increase course sales, and there's a couple of different ways to do that, which we'll look at in this episode. 
(Ps: If your current shopping cart can't do upsells, check out SamCart or ThriveCart.) 
Alright. As you were. 
Moving on to the second way these Mini-But-Mighty offers can help you sell more courses…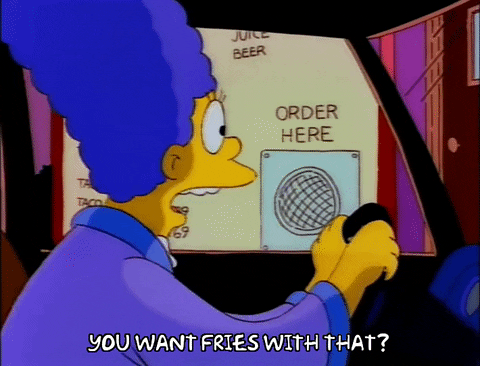 Strategy two: SLO funnels for courses
This one's for all our DIY course owners out there.
For this second strategy, if you've got a DIY course that's priced under $1000, you can sell your program as an upsell, directly from your shopping cart. So, after someone has purchased their $27 offer, it would redirect them to a 'Thank you' page which would then offer your program as an upsell to help increase your course sales.
And there's a couple of ways you can do this, as we said in option 1, you can add a trial of your program as an upsell.
Or, you can also offer the full program over split payments as an upsell, but the first month is a micro-payment of $1 or similar, and then as an example it could be 5 x monthly payments of $197. (Normally 6 monthly payments of $197.)
And for this one you can expect a 15% conversion rate if everything is set up well. So if your Mini-But-Mighty offer was selling 10 times a day, you could be potentially selling, at least 1 spot of your higher program a day as well. 
However, for this to work there's a few nuances to get right. For example, your smaller offer needs to be nicely related to your higher-ticket offer, to make sure it's bringing in the right people.
(Fun fact: only do this one if you're not using PayPal, split payments over PayPal can be a bit of a nightmare.)
Hayley's MBM helped her make $4k in her first week AND sell more spots to her course!! 
Let's have a look at a real life example from one of our lovely students, Hayley. 
Hayley's initial $20per day ad spend brought in over $2k in sales of that initial offer and order bump, and then on top of that, 4 people purchased her $500 program. 
So she ended up with close to $4k profit in her very first week, from a $20 a day ad spend. 
See why I love this tool so much? And more importantly, are you getting excited about how your Mini-But-Mighty funnel can fuel your program funnel and help you increase your course sales? (PS: That's how our program Funnel Fuel got its name.) 
Yes, there are a lot of things that need to be working and set up correctly, but when you know how to do that? It's the game-changer.
Strategy three : The Strategy Call Upsell
Let's move on to the third way your smaller offer (with a properly working funnel to go with it) can help you make more sales from your program…
This strategy works really well if you already offer a sales call as part of your sales process or if you do 1:1, you can actually make that call that first call your upsell. 
It could be around the range of $197 or $97, and this works well because it's going to enhance their experience, and upgrade what they've just bought. 
And sometimes people just want to speak to someone and have that 1:1 attention to work through what they've just purchased.  
(If you've got a team, you could also include the share of those calls with them as you get more and more of these coming through.)
Then obviously can also explain to them on that call that you can help them take it even further within your program…
Ready to fuel your funnel and make more program sales?
If you're ready to make your marketing pay for itself and get your list chock-full of dreamy clients all ready to take the next step with you…
…then you need to hop on the Funnel Fuel VIP waitlist. 
The waitlist is the only way to actually get access to Funnel Fuel as it's only available to our eCourse Empire members. 
This is the program that will give you my exact process in a simple, step-by-step program, (full of plug + play templates!) to help you to create, launch and start making sales from your own Mini-But-Mighty funnel…
So you can finally grow your business as fast as you want! 
PLUS…when you join the list, you'll unlock…
A

n awesome deal for $200 off (so it's now US$297, normally US$497)!!

Over $1700 of exclusive bonuses…
AND… 
Just to sweeten the deal, if you're the very first person from the waitlist to join Funnel Fuel when the doors open you'll get the whole program for FREE + a $500 cash bonus.
But you have to be ON the waitlist before the doors open on June 22nd, 8am AEST to access any of this…
What are you waiting for?
Tools mentioned: