TUNE-IN: APPLE PODCASTS | SPOTIFY | GOOGLE PLAY
Outsourcing your funnel builds? What are you meant to look for when hiring a Funnel Pro?

So, you're thinking your business could benefit from a brand new, shiny funnel?  (One that actually freaking works.) 
But you don't want to build it? And now you need a funnel-builder… but you don't want just anyone, you want a unicorn. Someone who can be a trusted advisor and give you the funnel strategy AND technical execuriton that makes sense for you, your business and your goals…
So where do you find them? And what are you actually looking for? 
This episode is for you…
We're looking at:
Your non-negotiables when looking for a funnel-builder…

2 ways to know if your business is even ready for a funnel…

Where to find amazing Funnel Pros (that we can vouch for!)…
Are you actually ready for a funnel?
Ok, before we dive into what to look for when hiring a funnel-builder in your business, let's first work out if you are actually ready for a funnel. Because the last thing we want is for you to waste time and money on something that isn't right for your stage of business right now. 
So, there's 2 questions to ask in order to assess your funnel-readiness:  
1: Are you doing any list building at all?
You don't have to be doing a lot, but are you doing any kind of activities, paid or free, to promote your business and grow your list? For example, sharing content, guest speaking on podcasts, running ads, do you have an opt-in bribe, etc. 
If your answer is yes, then you definitely need a funnel, because people are jumping onto your list hoping for solutions, and if you don't have a funnel, they're going to go elsewhere.
2: Do you have an offer that sells well?
Secondly, do you have what we call a Funnel Friendly Offer? It doesn't have to be the best selling offer in the world, but if in past launches you've made sales on the first day and last day, then that's a good indicator your offer sells well. Your Funnel Pro will walk you through all the important benchmarks etc before they start working with you. 
But right now, if selling your offer isn't like getting blood out of a stone, then your business would benefit from a funnel and you should be able to start making sales on autopilot. (The right funnel, that is. Not just any funnel.)
What do you look for when hiring a funnel-builder?
Ok, great! You've worked out that your business is ready for a funnel! Hooray. 
But what do you need to be looking for in a funnel-builder?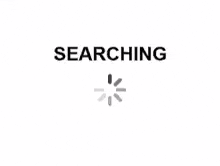 They need to have deep knowledge + strategy 
The most important thing when looking for a funnel-builder is that you want to find someone who has deep knowledge of current marketing strategies. So not just an expert in the technical side, but also the strategy. 
You need someone that will look at your business, your goals, how you like to show up in the world and give you direction on what will be the best, most profitable type of funnel for you. 
I can't stress enough how important it is to add the right funnel, at the right time in your business. And that it matches how you want to show up in your business and your goals. 
They need to have existing knowledge of (most) of your current tech
There's no need for them to be 100% familiar with every piece of your tech, but it's ideal to find someone who has previous experience with most of what you use. Particularly the bigger pieces like your email system, your webinar system (if you're using that) and your shopping cart. 
Do they have "something extra…?"
This is something we've found really exciting as we've watched our first cohort of Funnel Pros go through their certification. They've all brought something a little bit unique to the table. 
We have Funnel Pros who are also Facebook ad experts, or graphic designers, or copywriters, for example and they're able to bring that other layer of expertise to their packages. 
Now, the caveat here is that it's still more crucial to find someone with the strategy + technical skill. These are your non-negotiables. Anything else is a bonus. 
Although, I'd recommend steering away from the 'all in one' end-to-end packages (where they do everything: write, design, build etc) because chances are they won't be as specialised or detailed if they're offering a full service like that. 
And that's not what you're after. You want the highly specialised Funnel Pro.
I go into this in more detail in the episode, so give that a listen. 
Is a funnel really worth the investment?
Great question! To answer this, let's do some maths! 
A good, working funnel should convert at roughly 2%. 
So, let's pull a nice easy number out of the air as an example and say you have 100 people joining your list each month. 
If 2% of those 100 people join your (easiest-to-sell) program or purchase your offer, (without you having to do anything, as this is all happening on auto-pilot) what is that $ amount for you?
And what is that worth to you?
If it's genuinely on the low-side at this stage, and you think it's maybe not worth it for you right now, that's ok! You might want to look at DIY-ing your funnel instead, and of course, we have a program that can help you with that. (We walk you through it every step of the way!)
But if you've just done that exercise and realised that's going to mean tens of thousands, or even hundreds of thousands a year… 
Then this is something you should outsource. This is definitely something you want to bring in an expert for, have them guide you through it, bring all the strategy and take the stress off your plate and make the experience amazing for you. 
Which means you need a Funnel Pro. 
Where do you find them?
So where do you find these unicorns who can come in, hold your hand and tell you what's going to work for you and give you the exact next steps. 
Well, here's some we prepared earlier…
…Over here at our Funnel Pro Directory. 
We have our first cohort up there now, and we're just about to kick off our next cohort so there will be some new, amazing Funnel Pros to be added soon. 
I can vouch for every person in that directory, not only because I have taught them everything I know and my team knows, but we've also tested and vetted them thoroughly. They're great at their tech and they have an amazing support system (in us!) where they know they can reach out and ask questions any time. 
Funnel Questions…
I go into a couple of other questions in the episode such as how long does it take to set up a funnel and the pricing of different funnel builds, so give that a listen to get the full scoop. 
Next steps?
And if you are a funnel builder, or would like to be, then we would love for you to uplevel your skills, strategy, confidence (and your bank account!) by welcoming you into our Funnel Pro 12-week certification program.
There are just a couple of spots left in our next cohort which kicks off on May 3rd, and we'd love you to join us!
Links mentioned in this episode: