You need some simple and proven marketing strategies if you want to make more sales of your online course than ever this year! And in this episode, I'm giving you 6 strategies to choose from…
TUNE-IN: APPLE PODCASTS | SPOTIFY | GOOGLE PLAY
Things You'll Learn in this Episode of Doing it Online:
6 simple and proven strategies for selling more online courses…

How to add urgency to your offers to help people get out of their own way…

A 2-min hack that can make a massive difference to your sales this year!
These notes are awesome. But they're kind of like the last sip of an almond latte. Still good, but it just leaves you wanting more… Listening to the full episode is more like getting a tall, fresh, hot, latte to devour. So make sure you get to enjoy that. 
Aaand before we dive into the episode I need to let you know that there's only a couple of days left to grab your ticket to 6-Figure School
6-Figure School is our LIVE, 6-day marketing and sales workshop for course creators and course creators to be who want to crack that 6-figure ceiling in the next 12 months… 
>>>  That's me! Take me to my ticket! <<<
There's amazing trainings every day, LIVE Q+A sessions with me (all recorded) and you'll walk away with a rock-solid, proven, 6-figure marketing plan for your online course.
Tickets are only available for the next few days so quick! >>> Grab yours now!
We kick off July 25th and you don't want to miss it!
Ok! Now that you've done that, let's get back to the episode… 
Your marketing plan to sell more online courses this year…
I've got 6 (proven and simple!) strategies for you to play with to make more sales of your online courses this year…
6 marketing strategies to sell more courses…
#1 – Make more offers… 
The first one is a big shocker: in order to make more sales, you need to actually be talking about your offer, a lot more. 
It sounds obvious but I'm serious about this one! Most people are not launching or sharing their offers enough, and it doesn't matter how amazing your program is, if you're not talking about it, people aren't going to be buying it. 
And yes, it's simple. But yes, it works! 
For example, we had an amazing client in eCourse Empire who did some goal setting at one of our virtual retreats, where we map out our 6-months goals. She set her goal and then reversed engineered it. And what she realised was that if she was normally getting 20- 30 sales per launch, if she launched 3 times in the next 12 months, rather than just the one launch she was planning on, she'd hit her goal. Without having to do anything else!
So she was able to make a definite plan, add her launches to the calendar. (And then her funnel on top of that was bringing in sales on the side.)
She didn't need to do anything else. But knowing she was going to be making that offer 3 times, and knowing exactly when, helped her plan her promotional calendar and she's made HUGE progress this past year. 
So, if you're not spruiking your offer from the digital rooftops loudly and often, you might need to look at that as your first strategy to play with. 
#2 – Add a PS CTA to every email…
The second marketing strategy to help you sell more of your online courses, is called the 'Super Signature Strategy.' And it's actually from a great Aussie marketing and sales mentor, Taki Moore. And one we have been using for years now.
Basically it's a call to action within your signature at the end of every email, in your PS. It's a fantastic strategy because it gives you an opportunity to make an offer every time you email your audience. 
Plus, it's super helpful for your audience! Because if they're reading your email and thinking they'd really love your help, it means the next action step for them is so clear. 
You could just say something simple like "PS: when you're ready to work with us, here's how you can do that…" And then link out to a relevant program or offer. 
#3 – Consider closing the doors…
A lot of people are hesitant about this one, but it's important to add real urgency in your offers. 
The thing is, people need a reason to buy now, not later. If there's no reason to purchase today, instead of in 3 weeks time, they'll sit on it. 
And by closing the doors to your program for a time it actually helps them get out of their own way and make the jump to purchasing something that's really going to help them. 
I talk you through some extra ways this can work when applying this strategy to an evergreen program in the episode as well, so you'll get those details when you listen to the full ep.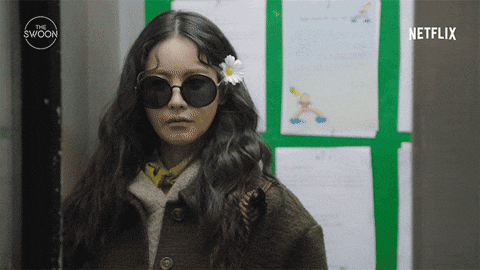 #4 – Survey your buyers and the NON-buyers…
We love to have this baked right into our programs so we're surveying people at their different stages with us. For example we have onboarding surveys, which helps us to get to know our new clients and members better, as they're joining us. It's also amazing market research, and if you include questions about where they are at before purchasing, and why they purchased, the responses you get back can help you shape your sales pages and list-building efforts in a big way. 
It's also super helpful to survey the people who were interested in your offer and looked like they were close to buying…but didn't. It's worth surveying them to ask what was it that stopped them from purchasing?
You can usually set this up inside your email system, by tracking link-clicks, and sales page views, and then we recommend about a week after your launch email those who didn't purchase with a link to an anonymous Google form and just ask them 2 questions: what stopped them from joining, and what would make the offer perfect for them. 
#5 – Add a personal touch…
You know I LOVE automation. And these days, not having some of your sales and delivery processes automated in some way is just crazy. It'll cost you stacks of time and dollars. 
But! It's also important to find ways to add that personal, human touch. 
That's why our this is our 5th marketing strategy to help you make more sales from your online courses. Because personalising your automations in some way makes a huge difference. For example, if you're just getting started you could send a short voice memo or video to people who are interested in your program, or have applied. (This is too time-consuming if you have a lot of applications, but if you're new and don't have many, this can be a great one.) 
Setting up SMS responses is also great because it can feel more personal, or emailing people directly, rather than from your email system, and there are many other ways. 
Get creative with it and just look for opportunities to add that human touch. 
#6 – Low-cost retargeting ads…
Proven strategy number 6 is to set up low-cost retargeting ads, within your budget. 
My mentor Scott Olford teaches on this strategy and it's a very specific, granular strategy, but for now, have a think about what you'd be happy to spend each day, whether it's $10 or $20, and start running some retargeting ads on either or all: Pinterest, Instagram and Facebook. 
These ads will be a mix of value, or teaching posts, client results and also some that are more designed for engagement and allowing people to get to know you better. 
These ads will be triggered by someone taking a step into your world, either visiting your website or opting in and then all of a sudden…you're everywhere. 
This helps people feel familiar with you and allows them to see some of your best stuff and to build that relationship with them. 
#7 -Bonus marketing strategy: – add a funnel (of course)…
If you have a program you've sold it successfully before, or if you're doing any kind of list-building at all…
…and you don't have a funnel?
Then I say this with love: You're crazy. 
I can not understate what a huge impact and difference it can make on your business, just by simply adding in the right funnel for where you're at right now. 
Can you help me, Kate?
So, that's our 6, (well, 7!) marketing strategies to help you sell more of your online courses! And if you've reading this and you're thinking that's all great, but can't you just sit down with me over a glass of wine and figure all this out for my business together?
That's exactly what we do inside 6-Figure School! Well, virtually. It'll be BYO wine and chocolate and no sharing, but! Pretty much the same, right?
You'll hang out with me and my team over 6 days and I'll be there, LIVE to answer all your questions and we'll literally sit down and map out a plan for your 6, or even 7-figure course sales and marketing plan for the next 12 months. 
It's value-packed, and will make a huge impact on your business. Tickets are only $66, but the doors are only open for a few more days, so get your skates on!
We kick off July 25th! See you there!