TUNE-IN: APPLE PODCASTS | SPOTIFY | GOOGLE PLAY
Things You'll Learn in this Episode of Doing it Online:
Does a lower priced offer cheapen your other offers OR confuse your market?

Exactly what we go through in the program day by day…

The difference between $5K Funnel Formula + Funnel Fuel (+ how to know which one is right for you right now.)
I bet you've got at least 2 questions…A) Can you really get to 7 digits with a $27 product funnel and B) is a $27 offer right for you… 
My answer? 
Heck yeah.

More than likely… (I've yet to see a niche that this funnel hasn't worked for or an online biz that wouldn't benefit from it…)
But the questions don't stop there. I know this because after the last episode, where I went through the biggest lessons we've learned from 12 months with our $27 offer funnel, we got a bunch of questions our way…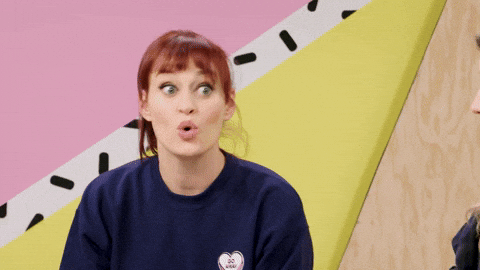 And I understand the skeptic vibes, I really do! I know this sounds like some kind of nerdy-funnel-sci-fi…(how cool would that genre be though?)
Speaking of cool… 
🎉 THE DOORS ARE OPEN FOR OUR FUNNEL FUEL LIVE ROUND 🎉
We kick off June 28th but the doors close on June 23rd so don't miss out, go get your spot now! 
This is your chance to get your funnel created, up + running + working FAST, and we'll go through it together with you. Over 2 weeks you'll get daily trainings, LIVE Q+A's, the chance for reviews + feedback and stacks of support. 
Now, as promised, I collected all your Q's and I go through them one by one in this episode for you. But before I go into them, let me quickly recap what I'm talking about when I refer to a $27 offer product funnel…
The $27 offer product funnel…
Around here, we call them 'Mini-But-Mighty' offers. But you might also hear them referred to as a Self Liquidating Offer or Tiny offer.
Its main purpose in funnel life is to build your list. It's designed to go out + find your dream clients and get them into your list…. And to PAY FOR ITSELF while it does that.
You create a super valuable but small offer (usually under the $30 mark) which you promote the pants off of, using Facebook ads and the way I teach people, you can end up building your list for free. (Sometimes, you can even make a profit straight up!) But the point of this is to build your list with targeted, dream clients…(buyers, not just tyre-kickers after the freebies!) – without it costing you anything.
And more than that? it's the freaking game-changer, the puzzle piece, the funnel-in-shining-armour your business has been looking for…(I do go into more detail around this and why it creates such a huge impact in the episode, so def have a listen to that.)
Now! Let's get you some answers…
Won't a low-priced offer cheapen my other signature offers?
In a word? No. I've seen it over and over again. 
With an example? Think about Chanel. They sell both high-priced handbags in the thousands, and lipstick for less than $100. People who buy their hand bags, still want to buy their lipstick, yes? The two offers don't cancel each other out or compete with each other. 
Your goal isn't to create a watered down version of your offer and sell it for less (big fat no) it's to create the 'lipstick to your handbag.' I go into this in better detail in the episode. Plus, in Funnel Fuel the first thing we do is walk you through how to choose and create the right offer that's going to work for your business AND this type of funnel. 
    2. Which Funnel should I do first? $5K Funnel Formula or Funnel Fuel?
Great question, and they're both awesome programs with 2 very different purposes. If you're seriously looking at both, I'd recommend eCourse Empire where you'll get access to both programs, PLUS a bunch of extra support and more. 
But if you're just unsure which of the two programs will be right for you, here's how you'll know:
If your goal is:
a) Automating + systemising the sales of your program or offer to your existing list, $5K Funnel Formula is a great option for you. 
If your goal is:
b) To build your list, (or even start your list-building) generate more leads and amplify (or fuel) whatever you've already got going in your business, Funnel Fuel is for you. Funnel Fuel works on ANY sized list. Even if you're starting from scratch or have 100,000 people on your list. 
I give you more detail into the two options in the episode, but both programs actually work together. The goal is eventually to have boht funnels up and running to form 2 pieces of our 3 part-funnel ecosystem But for now, what's your highest priority? If it's list building, Funnel Fuel is for you. 
   3. Do I need any complicated tech?
Nope, not complicated. Never. We've had total newbies come through and have managed fine. The only extra thing you may not have used before is the shopping cart. ThriveCart and SamCart are both good and honestly it's pretty simple. Although your existing tech may already be more than fine. We'll be with you step by step helping you get it set up + answering Q's along the way.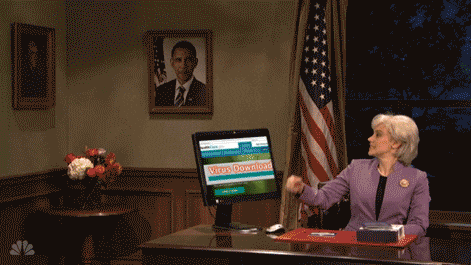 4. How long does it take to get up and running?
You can actually get it all set up in less than 5 days, that's just how we've broken it up for the LIVE round. I set mine up for the first time over a weekend (with a newborn + baby brain.) In the program we've broken it down so you can get it set up in less than a week and then in the second week we've got masterclasses and extra training on how to scale even further. So the daily support goes for 2 weeks, but you'll still have access to the program after that time ends. 
    5. I'm no good at Facebook ads, can it still work for me?
Yes! You don't have to be a Facebook ads expert AT ALL. We walk you through all the copy + strategy (plus we have swipe files you can use + Canva templates) plus we do Facebook ad reviews as part of the program. One of our clients Diana got her sales up to 30k a month using Funnel Fuel and she was doing all her own ads, so don't let those Facebook ad fears stop you! 
Plus, if you set your ads up for success from the start, the Facebook algorithm is actually designed to work for you + please you…and we show you exactly how to do that in the program. 
    6. What actually happens in the program?
Day 1 We focus on the offer. It's not the same as creating a freebie or a course, so we help you figure out the right offer, to attract the right people.  
Day 2 You set up your sales page! And again, we have templates for you to use. This type of sales page has a different structure so we walk you through that and give you feedback. 
Day 3 We go into the tech side of things. We walk you through the right tech and how to set it up correctly. 
Day 4 Facebook ads day! We write the copy and do some copy reviews. Plus, we've got copy files and canva templates you can use. 
Day 5  You launch. And then we talk about scaling and tracking your sales so you can see the impact and scale in a way that works for you. 
    7. What niche does it work best for?
I'm yet to see a niche it *doesn't* work for. As long as your business helps people and provides value online, in a scalable way, then there's no reason why this wouldn't work really well for you. 
    8. What's the benefit of doing it LIVE?
So many! 
It's SUPER fun. (Think: party atmosphere on Day 5 when people launch their programs and the sales start flowing in!)

Daily support + feedback

Extra accountability – you'll get homework each day and if you submit it, you can be rewarded with reviews etc. 

Questions answered along the way

And we all cheer each other on. 
So, if this sounds like something you'd be keen to do + getting that extra accountability and support sounds like a bit of a dream, then this round of Funnel Fuel LIVE is for you. 
Now, remember, the doors are closing Midnight, 23rd June, so don't miss out!
This is one of the most impactful things you can do for your business.

Can't wait to see you inside!